AA celebrates first anniversary in CPN
September 1, 2010
/
/
Comments Off

on AA celebrates first anniversary in CPN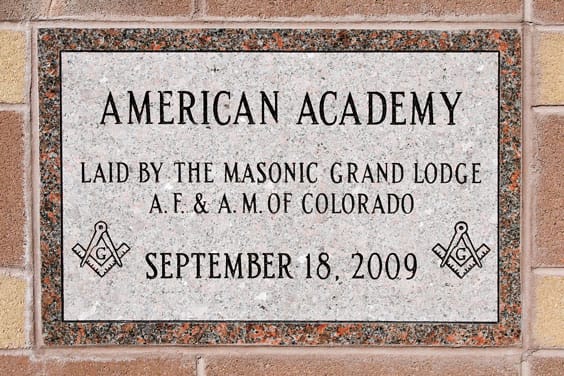 by Kathy Dunker
Twelve months ago, American Academy (AA) opened the doors of their new building in Castle Pines North (CPN). Having come from a strip mall of classrooms with an asphalt playground in the parking lot, AA has come into its own with a three-story, 83,000 square foot, state-of-the-art facility – and yes, with a real playground; in fact, make that two playgrounds!
Fifth grade teacher, Nancy Heins, has been with the school since its opening in Lone Tree in 2005. Heins has enjoyed watching the school grow and become successful. As for the new building, Heins says, "It's fabulous!" After coming from their previous location, Heins commented, "You gain an appreciation for having four walls, a window with sunshine, and not hearing the teacher next door through paper thin walls!"
AA has had a very successful beginning in CPN with current enrollment at 898 students. But this increase has not been without growing pains. After coming from a 20,000 square foot space in Lone Tree, the increase in building size alone was a bit overwhelming. Facilities Director, Steve Cunningham, was brought on board in December of last year to address the increased needs of the larger building and grounds. Combined with the larger size was also a 50 percent increase in students and staff. With roughly 97 percent of last year's student body returning this year, the school is optimistic that the 2010-2011 school year will run smoothly.
AA had to endure some cutbacks this year due to the decreased revenue affecting the state of Colorado. After losing $500,000 of state funding, Head of School, Erin Kane, says, "We made it through because we took action early." After some necessary staffing changes and adding one student per class this year, AA is happily in the black.
With a desire to always improve and keep up with technology, AA is excited to start its second school year in CPN. Kane says, "The CPN community has been tremendously supportive of our school. We are very grateful for that." And Heins commented, "We are a large school physically, but a small school emotionally. It is a very tight knit group of people who all really want to be here."
For more information about American Academy, visit their website at www.americanacademyk8.org.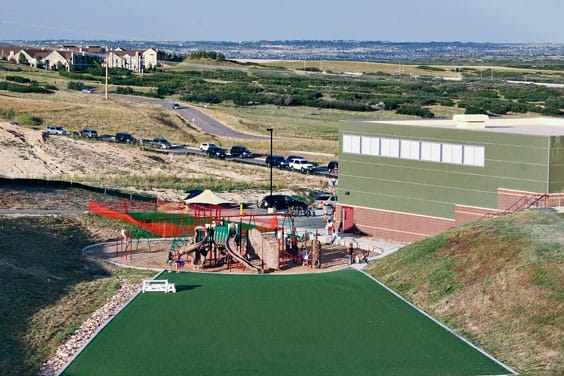 AA's sports field and one of its two school playgrounds in CPN.