The City of Castle Pines North
August 1, 2010
/
/
Comments Off

on The City of Castle Pines North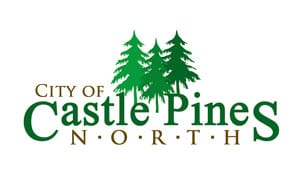 This information has been provided by the City of Castle Pines North.
The incorporation of Castle Pines North in 2008 presents City residents with a unique opportunity to develop a sustainable community, remaining small enough to retain its rural-urban lifestyle while providing local opportunities to live, work and play. Creating a balanced, livable community is key to long-term value for both homes and businesses in our area.
Smart growth and economic development planning are crucial to ensure sustainable value over time, which includes continued investments in strong commercial areas, recreational facilities and parks.
Annexation of The Canyons into the City presents the opportunity to "do it right" through guided commercial development rather than the haphazard approach used for the existing commercial area, which has resulted in a high failure rate. We need to ensure strong commercial sustainability and growth on both sides of I-25 and are putting the tools in place now that will accomplish that goal.

What is a URA and how will it help CPN?
An Urban Renewal Authority is one of a range of tools that will help implement a balanced economic development strategy for CPN. URAs play an essential role in upgrading public infrastructure, preserving historic buildings and green space, and increasing tax revenues while providing the financial tools to get these projects completed. More than 50 communities across the Front Range have URAs.

Is CPN a "blighted" community?
In the formation of a URA, the State of Colorado requires a conditions study. The State Statute uses a variety of terms in this area including one called "blight" – a legal and somewhat outdated term meant to define areas that are economically challenged. The independent survey conducted for the City identified the presence of 7 "blight" factors in the study area where defective or inadequate street layout, substantial physical under-utilization and the presence of vacant, underused land without public improvements were found. While few would consider CPN a "blighted" area, there are areas within our community that fit the State's definition of economically challenged ("blighted") areas. For more information on the urban renewal study and plan please visit www.CPNFacts.com.

What other areas have been defined as "blighted?"
Some well-known redevelopment projects that also qualified under Colorado law's "blight" definition include Lionshead in West Vail, Belmar in Lakewood, the Streets at Southglenn in Centennial, Downtown Denver, City of Boulder, Colorado Springs, and Estes Park. The use of the term "blight" is not meant to reflect on the community but rather indicates a degree of economic underdevelopment that can be addressed by a URA.

Does the URA have any negative impact on surrounding governmental service and taxing entities?
Over the past several months the City Council and City Staff have met with the Douglas County School District, Douglas County Library District, Douglas County Sheriff's Office, South Metro Fire Rescue Authority, Parker Water and Sanitation District, Castle Rock Fire and Rescue, and Douglas County Commissioners to discuss this issue and assure them that the URA will have minimal or no impact on their current tax funding structures. As a result of those meetings, Castle Pines North has entered into several Intergovernmental Agreements (IGAs) regarding the URA with South Metro Fire Rescue Authority, Castle Rock Fire and Rescue, and Parker Water and Sanitation.
The City of Castle Pines North will continue to work with every neighboring governmental entity to ensure no adverse impact is experienced by any of them as a result of the URA.