American Academy Spring Gala
May 1, 2011
/
/
Comments Off

on American Academy Spring Gala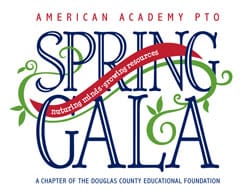 American Academy's PTO would like to thank the following businesses for their generous donations. Their commitment to supporting our school, especially in light of recent budget cuts, is sincerely appreciated. Thanks to our donors, our 2011 Spring Gala was the most successful to date!
Each year the AAPTO continues to advance the school's mission of achieving academic excellence through a challenging sequenced curriculum that emphasizes science, technology, engineering and math (STEM), to provide our children with the tools to become the leaders of tomorrow.
With the help of donations from supporters we will be able to afford much-needed new technology and classroom equipment as well as supporting facility needs. This support will directly benefit the students of American Academy.
Thank you again for your generous support of our school!
PLATINUM DONORS:
Ciber, Inc.
Haselden Construction
Independence Aviation
Specialty Appliances
YaYa's Euro Bistro
GOLD DONORS:
A Perfect Pear
Bumgarner & Linn Orthodontics
Channel 9 News
The Club at Pradera
Custom Building Solutions
Daybreak on the Deuce
Hermes Worldwide Transportation
ID Tech Camp
Jimmy's Photography
Patrick Sola Portraiture
PetSmart
The Ridge at Castle Pines North
Segal Fine Art
TRIA Beauty
Trouble Salon
SILVER DONORS:
Animal Care Center of Castle Pines
The Broadmoor, U.S. Women's Open
Castle Pines Jewelers
Castle Rock Eyewear
Canyon Ridge Chiropractic
Centennial Airport
Cleaning by Claudine
Colorado Kids Pediatric Dentistry
The Curtis Hotel Downtown
Dennis Uniforms
Dish'd by Debbie
Garden Path
GreenEarth Cleaners
Inverness Golf Club
Jeremy Moretti, MA NASM-PES
Little Italy Pizzeria
Miss Kelley's Candies
Red Umbrella Catering
Ruby Trust Cellars
Sola Salons Studio
Speed Raceway
Sweet Pea Designs
Uncorked Wine Parties
Village Wines at Castle Pines
BRONZE DONORS:
American Girl
Aspenfalls Spa
Augustine Grill
Beadacious
Boondocks Fun Center
Brunswick Zone XL
The Bundt Shop
Butler Rents
Castle Rock ATA Tae Kwon Do
Castle Rock Family Acupuncture
Challenger Learning Center
Cheyenne Mountain Zoo
Chipotle
Cold Stone Creamery
Colorado Kids Pediatric Dentistry
Costco
Del Frisco's Double Eagle Steak House
Denver Museum of Nature & Science
Denver Zoological Foundation
Dermatology & Laser Institute of Colorado, P.C.
Diversity, LLC
DreamAcres Ranch
Duke's Steakhouse
Elitch Gardens
Enhanced! Skin Care & Body Sculpting
Faze Two
The Flower Shop at Castle Pines
Gabriel's Restaurant
Girl Scout Troop #908
Greenwood Athletic & Tennis Club
Hellerstein Vision
J. W. Kim's Tae Kwon Do
Jellystone Park
Jumpstreet
La Dolce Vita Restaurant
Lum Kung Fu/Taichi & Kids Gym
Miyama Restaurant
MIYO's Cafe
My Gym Childrens Fitness Center
My Music Skool
Nick-N-Willy's Pizza
Noodles & Company
Pactimo
PC Home Pros
Plum Creek Catering
Pooch Mobile
The Polish Pottery Outlet
Premier Designs High Fashion Jewelry
Safe Splash Swim School
Salon 188
Sibby's Scribbles
Skate City
The Skin Company
Sky Venture
South Metro Fire Rescue Authority
Spanish Enrichment
Sprouts Farmers Market
Tagawa Gardens
Tails Up Pet Hotel & Daycare
TGDanzpot Studio
UGGs
Via Bachi
Visions Salon
Wah
The Wildlife Experience
You Look Radiant Skin Care