American Academy students head back to school
August 1, 2011
/
/
Comments Off

on American Academy students head back to school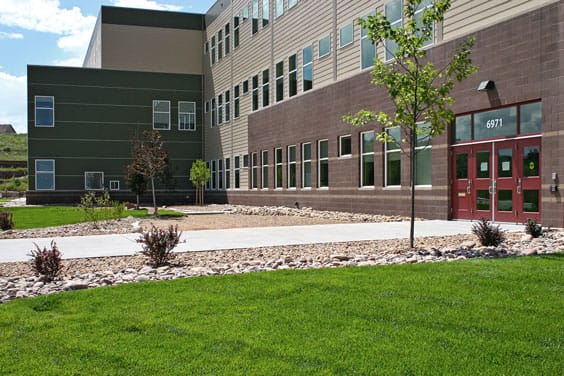 AA's planting portion of their new front landscaping was completed just in time for the start of the 2011-2012 school year. In addition, the school's PTO is selling memorial bricks which will be installed beginning in October.
By Kathy Dunker with information courtesy of the AA website
American Academy (AA) students make sure your online registration is complete with Douglas County School District's (DCSD) Express Check In. Online registration will be open for AA families until August 8. The district requires all DCSD families to register with their online system to keep student and family information accurate and current throughout the district, and to help streamline communication.
DCSD's registration process is separate from and in addition to American Academy's own student registration process, which will take place on site and in person from August 10 to August 12. Registration will take place in the school cafeteria and will be open from 8 a.m. to 4 p.m. on August 10 and 12, and from Noon to 6:30 p.m. on August 11.
Entertainment Books with savings from King Soopers, local merchants, lift tickets, and sports tickets will be available for sale during registration at the PTO table. Cost for the Entertainment Books is $30.
The first day of school for AA will be on Thursday, August 18 for middle school students. All other students will begin on Monday, August 22. For more information, visit the AA website at www.americanacademyk8.org.