November 1, 2012
/
/
Comments Off

on birthday bash!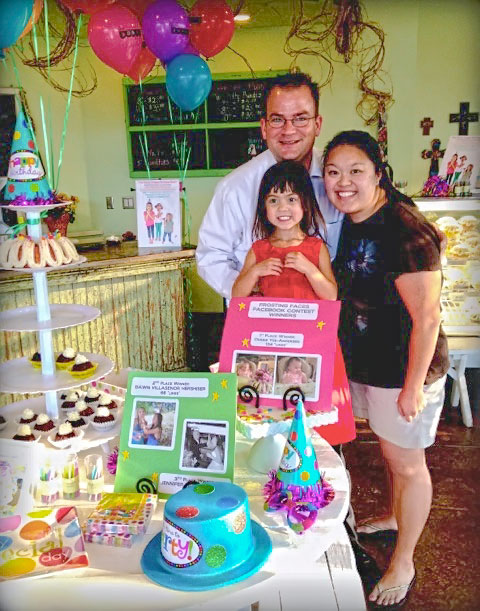 First place winner of the Bundt Shoppe's Frosting Faces contest, Debbie Yee-Anderson, shown here with her family.
The Bundt Shoppe ran a "Frosting Faces" contest in celebration of its five-year birthday bash! Many loyal customers entered the contest by posting their favorite Bundt Shoppe cake photos on Facebook. The photos with the most Facebook "likes" won first, second, and third place prizes.
First place won free cakes for a year, second place won six 8″ cakes, and third place won three 8″ cakes. The Bundt Shoppe wishes to thank everyone who participated in the contest and all who came to celebrate its five-year birthday bash!
To see the winning photos, go to www.Facebook.com/TheBundtShoppe.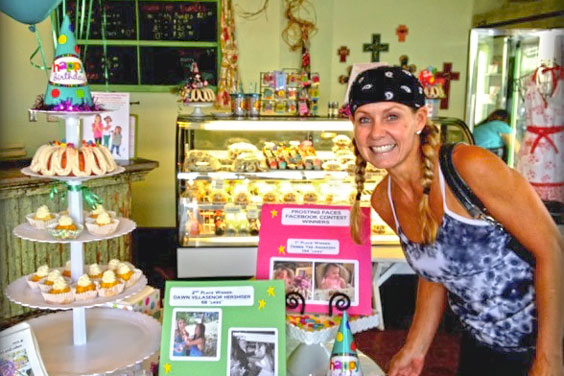 A happy Dawn Hershiser won second place in the contest.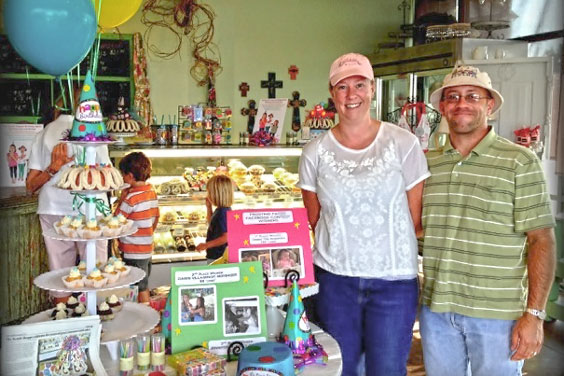 Third place winner of the Frosting Faces contest went to Jennifer Murray Clasen.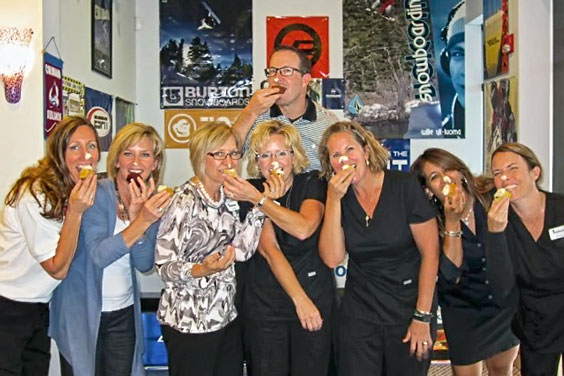 Yummy, yummy. The Castle Pines Orthodontics staff joined in the fun for the Frosting Faces contest. Looks like they are frosting their lips!