BRE fifth graders get hands-on with free enterprise
February 1, 2020
/
/
Comments Off

on BRE fifth graders get hands-on with free enterprise
By Celeste McNeil; photos courtesy of Michelle Parker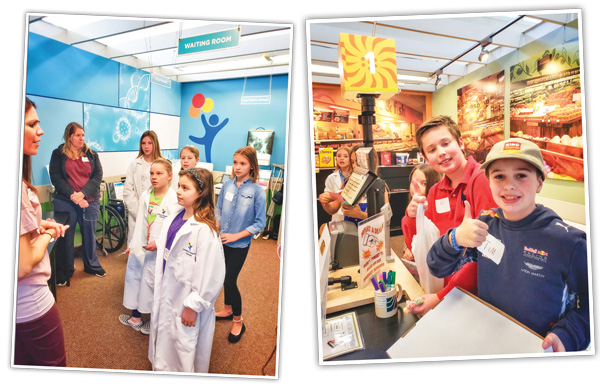 Young Americans Center for Financial Education is unique. It's a financial institution designed specifically for kids, anyone 21 and younger – the only one in the world – and it's right here in Denver. Young Americans is more than just a bank. It hosts numerous educational experiences. In addition to standard banking practices, there are summer camps and classes, International Towne – a global economics simulation, YouthBiz – entrepreneurial education, and Young AmeriTowne – free enterprise hands-on modeling.
Young AmeriTowne serves more than 30,000 students a year; that's half of Colorado's fifth grade population. It is a favorite field trip for many of the older students at Buffalo Ridge Elementary (BRE). A simulated town, it's fully run by students for a day. Students spend weeks prior to attending Young AmeriTowne preparing.
They learn about economics and practice financial literacy skills, including writing checks and balancing a checkbook. They also learn about the different aspects required to make a town flourish. Each student applies for a job before going to AmeriTowne, then when they arrive, the town is fully staffed. AmeriTowne jobs include civic leadership, shopkeepers, delivery persons, medical personnel and many more – including a mayor and a judge.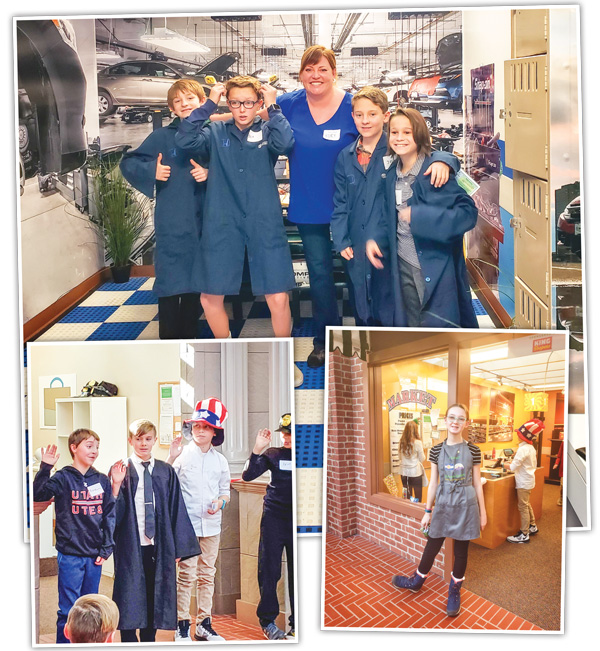 The extensive Young Americans AmeriTowne curriculum includes lessons and activities at school that are continued during the field trip. Broad topic overviews include: basic economics, government, communication, employment, philanthropy and business preparation. While at AmeriTowne, students have job training, staff meetings and they run all aspects of the businesses for a day.
Michelle Parker, BRE fifth grade teacher stated, "Young AmeriTowne is an excellent opportunity for our students to use their financial literacy skills in a real-world setting. Students work in their shops and produce a good or service. They get paychecks, which they have to deposit in the bank, and then they can go shopping in the town using cash, checks or debit cards." Most students thrive interacting with one another in this new way. They get a flavor for some adult responsibilities and they have fun doing it.
Mayor for the day, Jacob V. learned a few good life lessons while at AmeriTowne. "Helping out feels really good. If you help out more, you just feel better." Assisting the various businesses allowed Jacob to recognize the benefits were equally his. After his AmeriTowne experiences, Jacob has applied this experience to his life. "I started helping out more because I like the feeling."