May 1, 2006
/
/
Comments Off

on BRK Smoke Alarm Issue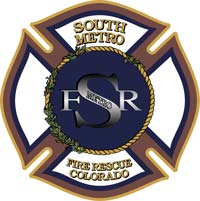 South Metro Fire Rescue
9195 E. Mineral Ave
Centennial, CO 80112
720-488-7164
by Carin Kirkegaard
BRK Smoke Alarm Issue
Updated 5/2/06
STEP 1 – Identification
Confirm you have affected models: (all must apply)
BRK Brands, Inc. hard-wired smoke alarms
Model: 4120B or 4120SB
Date: 1998 – October 2000
STEP 2 – Prevention
Manufacturer recommends Eveready 522 (sold as "Energizer Max") or Eveready 1222 (sold as "Eveready Heavy-Duty") for optimal performance of the unit
<limited supply of recommended batteries available for pick-up at Castle Pines Fire Station #36>
Avoid Duracell batteries in these specific units
Use caution when replacing batteries; wash hands after handling, do not touch eyes, do not replace these batteries when alone. Under no circumstances should a homeowner disable or completely disarm the entire system, terminating the electrical current from the circuit box to the units.
STEP 3 – Report Issue
If you have had any unusual behavior from these units, including intermittent chirping, unexplained alarms, battery explosions, expansions or overheating (typically involving Duracell batteries) contact the following agencies to file a report:
Consumer Product Safety Commission
www.cpsc.gov (click on "report unsafe product")
1-800-638-5772
BRK Brands, Inc.
1-800-323-9005
(BRK has been replacing these units at no cost)
** Information provided by Amy Teddy, Public Education Specialist, South Metro Fire Rescue