Castle Rock Adventist Hospital marks five-year anniversary
September 1, 2018
/
/
Comments Off

on Castle Rock Adventist Hospital marks five-year anniversary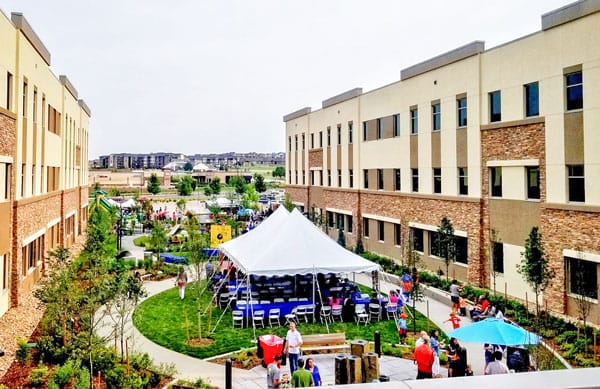 Castle Rock Adventist Hospital staff and guests celebrated the five-year anniversary in August at the hospital's new Healing Garden.
By Elizabeth Wood West; photos courtesy of Castle Rock Adventist Hospital
Centura Health's Castle Rock Adventist Hospital (CRAH) staff, patients and friends gathered in August at the hospital's new Healing Garden to celebrate the facility's five-year anniversary. New CEO Brandon Nudd shared remarks and highlighted CRAH's landmark services/patient care and community outreach efforts spanning the last five years and recognized the event's special guest – a young boy named Alex, who was the first baby to be delivered at CRAH. CRAH is a level three trauma care center and has a heliport on site; its campus has expanded to include three medical office buildings. CRAH is located at 2350 Meadows Boulevard in Castle Rock.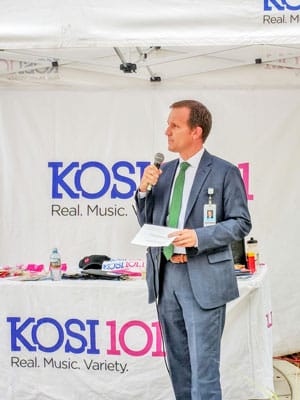 Castle Rock Adventist Hospital's new CEO Brandon Nudd addressed guests at the celebration.
Special guest Alex, the hospital's first baby to be born, was recognized during the ceremony with his own cake.