City snow and ice maintenance program
February 1, 2010
/
/
Comments Off

on City snow and ice maintenance program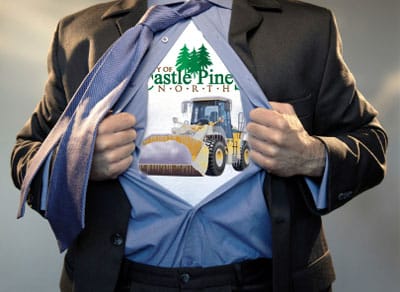 Information provided by the City of Castle Pines North
It is the City's expectation that all public streets shall be plowed; however, crews will continue to plow these streets on a priority basis such that primary streets will be the highest priority, then residential streets.
The City deploys three plow trucks all equipped with sanding machines to apply de-icing material where warranted. City Council has budgeted for 60 callouts annually. A callout consists of three trucks deployed for a minimum of six hours up to twelve hours. A third callout truck was added for November and December of 2009 and is added for all of 2010.
Crews will plow all primary streets from curb to curb, and residential streets to allow two-way traffic by plowing snow into the curb and gutter, while trying not to plow snow onto the sidewalks.
A de-icing material, Ice Slicer, is applied to all primary streets and school routes. This de-icing material is not applied to residential streets except for at intersections and steep grades. While Ice Slicer is more expensive, it requires less sweeping, eliminating dirt and debris, in addition to being more effective than the sand/salt mixture.
Snow removal from sidewalks on residential streets is the responsibility of residents to clean the snow from all sidewalks surrounding their property within 24 hours after it has stopped snowing. Residents are also responsible for ensuring that snow from their sidewalk and driveway is not placed into the streets or the public right-of-way.
For requests related to snow removal, contact Public Works Director Eric Guth at 303-705-0200 (office), 303-887-1297 (cell) or e-mail contact by e-mail.