Community Camera Partnership
June 1, 2020
/
/
Comments Off

on Community Camera Partnership
Information provided by the DCSO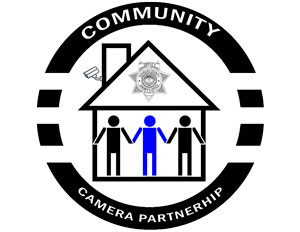 Do you use private video surveillance at your home or business that records video? If so, the Douglas County Sheriff's Office (DCSO) would like to partner with you to help solve crimes.
Video surveillance is one of the best methods for apprehending criminals and convicting suspects who are caught in the act of committing a crime. The DCSO Community Camera Partnership (CCP) is a great example of community-police partnerships and is something we highly value as a law enforcement agency serving our community.
How does it work?
The CCP allows residents and business owners to share locations and capabilities of their security camera systems with the DCSO. Using this information, when a crime occurs, the DCSO will know the locations of nearby video cameras and be able to collect video evidence and follow up on leads.
This CCP program is completely voluntary, and you can withdraw from the program at any time.
What are the benefits?
Because they are caught in the act of committing the crime, video surveillance is one of the best methods to catch suspects and convict them. As crimes occur nearby, many residents and business owners are unaware that their camera systems may have captured information that could help solve a crime. Likewise, law enforcement is not always aware of who may have potentially vital video evidence.
By partnering with the DCSO, deputies can quickly identify nearby cameras that may have captured criminal activity. The DCSO will only contact you if there is a criminal incident near your security camera and viewing your video footage is believed will assist in the investigation.
Terms and conditions.
By signing up, you WILL NOT be giving the DCSO access to your cameras. This will only notify them that you have cameras. You may be contacted if a crime happens in your neighborhood. Under no circumstances shall the registrants construe that they are acting as an agent and/or employee of Douglas County and/or the DCSO through the program.
If you would like to participate in the CCP or provide feedback, ask questions, or share comments, email ccp@dcsheriff.net.