Congratulations Class of 2020!
May 1, 2020
/
/
Comments Off

on Congratulations Class of 2020!
The final months of the school year for the graduating Class of 2020 has been unprecedented. Traditional celebrations have either been placed on hold or completely canceled. While at times it has been a struggle and there have been disappointments, this class has been incredibly inventive in the ways it has adapted to learning, communicating, connecting and celebrating. Despite school closures and the canceling of everything students had looked forward to, this class is creating meaningful memories during this time, continuing school online, earning awards and finishing projects.
Now, the entire community is cheering for the Class of 2020 and recognizing the milestone of all the hard work these high school graduates have invested. Congratulations! The Connection looks forward to sharing the many celebrations ahead with our community!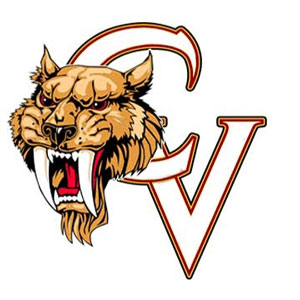 Castle View High School
Luis Barrios Flores
Jacob Brown
Allie Christians
Josephine DeVries
Kyler Edwards
Jonathan Friess
Guadalupe Guarda Mercado
Samantha Hancock
Morgan Johanson
August Liveris
Maxwell Malone
Mariah Marta
Geraldinne Mendizabal Cano
Heather Moreno
Cortnee Morris
Vionna Nguyen
Camden O'Laughlin
Lara Pelham
Dillon Pitamber
Bella Ponce
Madilyn Radcliff
Eleanor Rahm
Chloe Stolzman
Malina Trosclair
Matthew Troxell
Charisma Ware
Dean Wittich
Thomas Wittich
Charlotte Wright

Chaparral High School
Sara Larson
James McPeek
Konnor Ruth
Tyler Skaufel
Josie Thompson
Deidra Westphal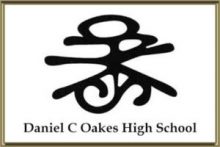 D.C. Oakes High School
Alexandra Card
Megan Edwards
Conor Erichsen
Aaron Gonzalez
Jessica Gonzalez
Ryan Herrel
Kaiden Koskovich
Celeste Marceleno
Lauren McGraw
McKenna O'Brien
Ian Peterson
Wesley Rossiter

Douglas County High School
Noah Allen
Colemen Allgood
Madelaine Anton
Cole Arnot
Vail Ashburn
Abigail Bard
Kaylee Berglund
Mikaela Berzins
Gavin Blanch
Colby Blume
Nolla Caile
Isabel Castilleja
Michelle Chen
Tyrone Clark
Jessica Cowgill
Aubrey Cruz
Megan Delasantos
Jennifer Donovan
Harleigh Dupuis
Avery Earnest
Rachel Eilers
Luke Estep
Nolan Ferguson
Taylor Griffin
Micaela Grimes
Nicolas Guillen
Sean Hanlon
Matthew Hasken
Michael Hedges
Yuridia Hernandez Clemente
Jacob Hershey
Brooklyn Hodge
Savannah Hower
Samuel Hying
Mallarie Hynes
Zander Johnson
Nicholas Kirsch
Ian Kline
Ashley Koenig
Conner Lamb
Katelyn Lenderman
Yan Liu
Nathan Lopez
Blake Mandler
Shelby Marko
Katie Morrison
Keegan Newbold
Tyler Olsen
Diego Pelayo
Ashley Pepper
Andrew Phillips
Kelly Posey
Audrey Richards
Sydney Richardson
Caitlynne Rigas
Jared Rios
Lauryn Rivale
Myles Roney
Anna Schenecker
Kadin Siddiqui
Zachary Simon
Megan Stengel
Nicholas Stengel
Annika Strom
Daniel Stroz
Elijah Taylor
Claire Thompson
Brendan Thorpe
Christian Townsend
Evan Trotter
Vanessa Varela
Emily Weingardt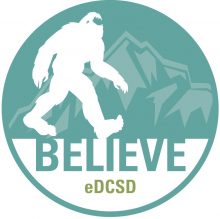 eDCSD
Emma McCaffery
Michelle Chen
John Fernstrum IV
Nicholas Kirsch
Yan Liu
Audrey Richards
Sydney Sayyah

Highlands Ranch High School
Nicholas DeVries
Mark Finkevych
Devyn Linn
Chase Olivier
Tyler Payne
Grant Stewartson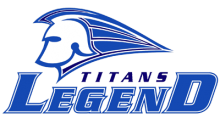 Legend High School
Rachel Cox
Jonathan Ducat
John Fernstrum
Larissa Geilen
Addison Lederer
Robert Spenceley
Tyler Yoder
Mountain Vista High School
Liberty Campbell
Kariss Cash
Andrew Courchaine
Madison Grippe
Camden Long
Bailey Paschal
Peter Perkins
Faith Skillington
Alexia Thomas Trujillo
Blake Wilkinson
Tyler Zecchino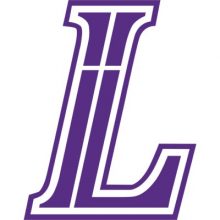 Lutheran High School
Jeramiah Arguello
Luke Arnold
Michael Ciccio
Alyssa Essegian
Calli Haney
Dane Horan
Colby Johnson
Sara Larson
Westin Pals
Caitlin Simmons
Noah Zillinger

Ponderosa High School
Desiree Ackerman
Patrick Baxter
William Beschman
Ashley Daigh
Delaney Dalton
Hannah Davison
James Drevescraft Hanson
Jonathan Ducat
Ethan Elmore
Braden Faircloth
Jordan Fillingim
Seth Foster
Jonathan Friess
Morgan Garvey
Braedon Gould
Savannah Jacobs
Amethyst Kellogg
Liam Lenz
Keaton Mahoney
Rhea Michael
Karissa Molitor
Abigail Oborn
Jacob Piatz
Christine Pieper
Elias Rojas
Colton Shea
Allyson Smith
Tyson Topkoff
Travis Welch
Maximillian Wortman
Yong Yoo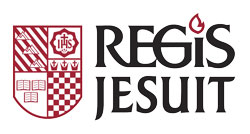 Regis Jesuit High School
Katherine Berrian
Darby Brown
Keegan Daley
John Dennen
Makenna Ellmann
Tanner Hickman
Kenobi Kinch
Carly Markowski
William Markowski
Cole Miller
Grace Miller
Thomas Miner
Braden Murphy
Alana Neylon
Rocco Silvestro
Andrew Soechtig
John Strabel
Ryan Tierney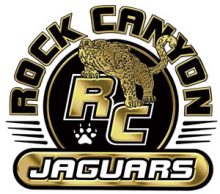 Rock Canyon High School
Jackson Albright
Sabrina Allen
Madison Amey
Brooke Andel
Ashley Anderson
Alexis Apodaca
Andrew Arias
Samantha Arias
Grace Armstrong
Kathryn Arnett
Clayton Arnold
Gabriel Atkins
Graham Avers
Jack Barton
Jackson Bartos
Robert Beals
Jacob Beauchamp
Wesley Beckham
Avery Beilstein
Kayla Benham
Jessica Bentley
Sarah Bermingham
Matthew Bess
Olivia Bianco
Jack Bird
David Blaeser
Gianni Bonnici
Aiden Brabec
Carter Brand
Todd Branish
Ava Broghammer
Bailey Brown
Carson Brown
Abby Bryson
Maxwell Buchalski
Tyler Buffington
Ethan Burnham
Coralee Burns
Kyle Busek
Spencer Busek
Nathan Calhoon
Diego Carbajal
Trent Cargo
Emma Carillion
Anna Case
Jaden Cashman
Abby Catalano
Ryan Catalano
Grace Chadwick
Lily Chapman
Isabella Chavez
Jimmy Chui
Emma Cochran
Nathan Coffman
Marcus Cohen
Caitlyn Cole
Jonah Collier
Liam Conaty
Katelyn Connolly
Maggie Contos
Aodhan Cool
Audrey Corrado
Dominick Cowan
Haley Cranney
Olivia Critchley
Brennan Crock
Emma Cusick
Isabela Daboub
Kristina Darbe
Simon Davis
Nicole Dawson
Anne Deschane
Akash Devamadhavan
Simon Dick
Seth Doherty
Anitra Dolan
Keirnen Dossey
Abigail Drabing
Lauren Dressler
Cate Duncan
Robert Duncan
Alexander Duong
Aleksa Dyer
Riley England
Katelyn Esler
Kaiya Espey
Taylor Eubanks
Emily Everds
Masha Feiler
Kaela Fisch
Ian Fleming
Abigail Fletcher
Ethan Fraser
Joshua Friar
Dominick Fuchs
Benjamin Gardner
Maxwell Garman
Daxton Garner
Camden Gerlach
Quinn Gibson
Emma Goble
Elizabeth Goodman
Juliette Goubeaud
Hunter Graham
Halle Hamilton
Bryan Hartigan
Kira Hartz
Jake Hassett
Blake Haynes
Elliott Herrmann
Alexis Hershberger
Jack Hibbett
Jordan Horan
Abigail Houghton
Mary Howard
Jamileh Ianiro
Emily Im
Kylee Ingram
Samuel Isert
Mia Jackson
Eric Jacobs
Caleb Jaramillo
Alexander Jenks
Mikayla Jennings
Keely Jester
Marissa Jimenez
Kendall Junggren
Blake Jurin
Ethan Kabel
Cameron Karaba
Lauren Karaba
Emily Keely
Madeline Keller
Tierney Kellish
Jacob Kesler
Muminah Khan
Shane Kilponen
Christine Kimzey
Marie Kliner
Abigail Kohl
Alyssa Kragel
Krischan Kramer
Courtenay Krause
Nicholas Krumenauer
Jimmy Lam
Connor Leach
Sangwon Lee
Kara Lencke
Ashley Lieberenz
Carrie Lin
Annabel Lockett
Nichole Loomis
William Love
Payton Lynch
Elliot Malsam
Christopher Manion
Chase Martinez
Colton Martinez
Dillon Martinez
Trinity Mason
Elizabeth Mayr
Malia Mazer
Cowan McCune
Logan McDonnell
Hailey McDowell
Molly McEowen
Caleigh McPherson
Ethan Mead
Lucy Meisel
Kaylee Mejia
Matthew Mejia
Jake Melendy
Allison Meyer
Wyatt Mosteller
Grant Mottes
Samuel Murray
Ryleigh Mussato
Olivia Myers
Cameron Nail
Dawson Nail
Alexa Narlinger
Kelli Nasseth
Jack Nelson
Connor New
Kaelyn New
Nicholas Niemann
Jayden Oberosler
Shaeleigh Olive
Mackenzie Olk
Elizabeth Olsen
Finn Olson
Grant Orgill
Ryan Oros
Catherine Padilla
Hannah Parcells
Caroline Parker
Matthew Parker
Sydney Patterson
Alexis Pendergraft
Madison Pickett
Logan Pohl
Nicholas Quam
McKenna Quintana
Kade Ramsey
Kinley Rex
Corin Riddle
Jacob Rimkus
Jonathan Rodenberger
Jordan Roeser
Julia Ross
Frederick Roth
Gianna Rubino
Trysten Schlag
Braden Schmidt
Blake Schnell
Daniel Scholz
Lauren Schulz
Kennedy Scott
Carson Sekersky
Megan Seltzer
Seth Sewell
Brady Shaw
Emma Shea
Lauren Shea
Krishna Shenoy
Katsiaryna Skarakhod
Yelizaveta Skarakhod
Mason Smith
Sophia Sobota
Zane Sokolowski
Erica Sosa
Kylie Staples
Erik Stevens
Noah Stevens
Brittlyn Stibley
Gabriel Stoner
Nicholas Stude
Brian Svoboda
Tyler Tankersley
Austin Taylor
Jackson Teets
Aida Telford
Connor Triplett
David Van Houten
Tristram Veres
Owen Villas
Benjamin Weldon
Harrison Wells
Catherine Wendel
Jonathan Werner
Gavin West
Sage Wheeler
Kail Wiggins
Emily Wilding
Grace Wiley
Cole Williams
Morgan Williams
Jake Williamson
Leif Wulforst
Blake Young
Briana Zappavigna
Zachary Zogran
Sawyer Zook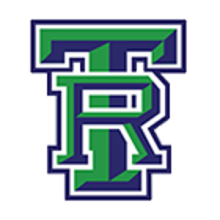 ThunderRidge High School
Alexander Graser
Kristina Keefe
Hannah Pauley
Emma Paulsen
Sydney Sayyah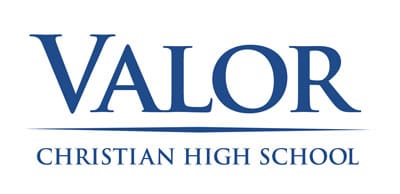 Valor Christian High School
Patrick Armould
William Armstrong
Tyler Armstrong
Kyle Birchfield
Blake Campbell
Kathryn Carlson
Kaitlynn Derani
Claire Dilorio
Taytam Drent
Hana Falicia
Allyson Fritsch
Tyler Ganse
Chase Ganse
Jacob Grissom
Jessica Hahn
Nalu Harbottle
Victoria Jankowski
Dylan Jessen
Ashley Jones
Sydney Jones
Emma Jordan
Sydney Kamel
Kaiden Keefe
Erika Lamb
Alexandra Lee
Emily Miller
Grant Moreland
Taylor Muckel
Dustin Nurdel
Rayven Repplinger
Samantha Schoenborn
Elizabeth Smith
Zada Soqui
Merrick Stein
Connor Stevens
Genevieve Swalm
Kathryn Tinney
Ana Valdez
Shay Wedeking
Declan Wiesner
Christian Wyatt
Jackson Yarborough
Elizabeth Zeller