DCS Montessori cultivates focus on science
June 1, 2009
/
/
Comments Off

on DCS Montessori cultivates focus on science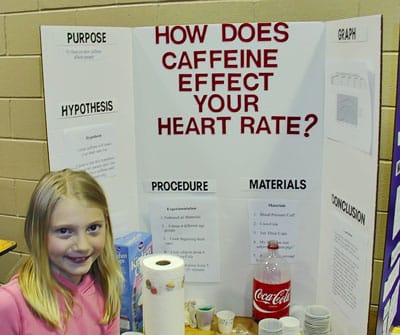 by Tracy Dudley
As part of President Barack Obama's world class education plan, he wants to make math and science a national priority and ensure all children have access to a strong science curriculum at all grade levels.
At DCS Montessori (DCSM), emphasis on science and its real-world applications is woven into everyday activities even before students enter the first grade.
In April, the school held its fifth annual science fair for upper elementary students, then moved on to something similar for those in lower elementary. This year, some student projects featured solar power, acid reduction, states of matter, fruit electricity, human heart rates, and fuel cell cars.
"There is some concern that our country is behind the rest of the world in math and science. In our school, we take a proactive approach to include real-life applicable science throughout our curriculum." said Glenn Albert, upper elementary teacher at DCSM.
Instead of reading about science in books or by listening to lectures, DCSM students experience it through hands-on science lab activities, their outdoor classroom, and frequent expeditionary field trips.