Douglas County community group provides avenue for charitable giving
August 1, 2010
/
/
Comments Off

on Douglas County community group provides avenue for charitable giving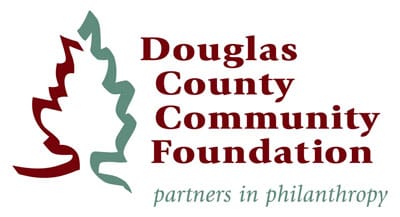 Article by Lisa Crockett with photos by Terri Wiebold
Giving to charity can be the right thing to do – both because it provides for the greater good and because it provides individuals and businesses with valuable tax advantages. But in uncertain economic times, making good decisions about how money is allocated can be tough.
A local group, called the Douglas County Community Foundation (DCCF), seeks to connect givers and receivers of funding while providing guidance and sound advice to donors as they make decisions about which causes and organizations their funding will support.
"A business can use us to hold and manage their philanthropic funds," said Joel Block, DCCF's Chairman of the Board. "The cost of administration and staff [in a charitable organization] can be high, and before funds are sent to a non-profit DCCF will make sure they are a legitimate 501(c)3. We handle all the accounting, recordkeeping, tax filing and administrative and compliance matters, so the donor can concentrate on where to give."
DCCF is not in competition with local charities, rather it provides options to donors who give to DCCF. DCCF provides "Donor Advised Funds," which allow donors to actively participate in the process of providing grants; "Donor Designated Funds," in which donors designate a specific group or groups to receive grants; "Field of Interest Funds," used to support particular interests, programs, or geographic areas; "Unrestricted Funds," which are placed in the DCCF Community Endowment Fund to meet the community's most pressing needs; and "Scholarship Funds" for the benefit of students at any educational level.
"We are flexible," said Block. "Through the DCCF, an individual or family can design a charitable fund tailored exactly to their interest. We ensure the donor's intent is honored."
Grants given during DCCF's 10-year history have benefitted organizations including the Boy Scouts, the Task Force of Douglas County, Centennial Soccer, Castle Rock Senior Center, Douglas County Partners, the Douglas/Elbert Task Force, Sky Cliff Stroke Center – Adult Services, Colorado Pregnancy and Newborn Loss Services and the Parker Task Force.
Funds at DCCF are created with the aid of professional advisors, providing donors with guidance in clarifying charitable goals and then creating a plan to accomplish those goals. In addition to financial expertise, the DCCF serves as a sort of "clearing house" of information for community organizations seeking support.
"We also offer a wealth of knowledge about the current needs in Douglas County, for individuals and businesses," said Block.
For more information about DCCF, visit www.dccf.org.