Douglas County OPEN for business
January 1, 2021
/
/
Comments Off

on Douglas County OPEN for business
Information provided by Douglas County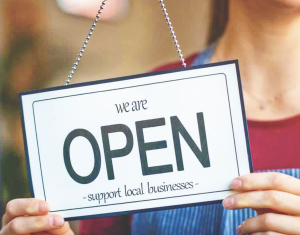 On December 23, 2020, the Colorado Department of Public Health and Environment granted Douglas County a variance that would allow some local businesses to have indoor patrons up to 25% of their normal capacity – including restaurants (see related story page 33). The variance is contingent on the County's ability to meet the declining or stable hospitalization metric.
Businesses that seek and achieve successful certification through the County's program will receive designation as a Certified COVID Best Practices Business. The program encourages businesses to voluntarily implement COVID safety measures beyond what is already required, and thus accelerate their increased capacity.
To view a list of approved businesses, CLICK HERE or to view an interactive map showing certified businesses in Douglas County, visit https://www.douglas.co.us/certify-my-business/. The map will be updated throughout each day, so continue to check back daily.