Entrepreneurial spirit alive and well at BRE
February 1, 2018
/
/
Comments Off

on Entrepreneurial spirit alive and well at BRE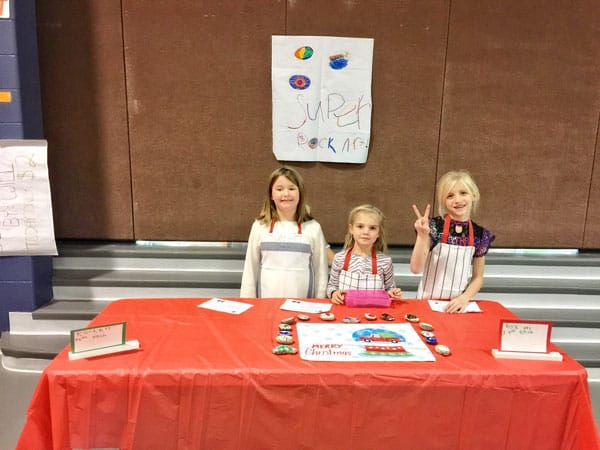 Rock art rock stars Flannery C., Aubrey D. and Harper F. displayed their fancy painted rock creations to raise money for Children's Hospital.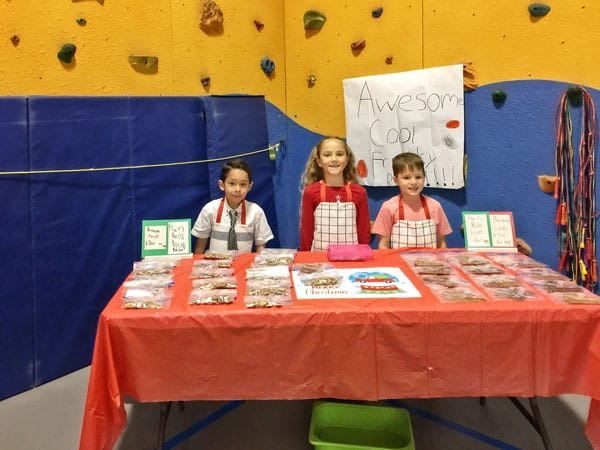 Jordan G, Ellie K. and Caleb Y. focused on their culinary skills and made fruity rolls and banana chips to sell at the showcase.

Article by Kathy Fallert with photos courtesy of Corin Meibos
Buffalo Ridge Elementary (BRE) recently held its showcase day for parents to come in to the school and see what their students have been working on. Projects ranged from the human body to Colorado Days. The first-graders held a market in the school's gym with handmade items they put up for sale.
Teacher Jeanetta Byrd commented, "Our market is a project that we work on for 9 weeks. The kids get into small groups and decide what they would like to make and sell. They come up with a price they think would be fair for people to pay. They then work together to 'create' their product and advertise throughout the school."
Projects included sleigh ornaments made out of Popsicle sticks, food items, painted rocks, tea light candle holders, and tic tack toe sacks.
Byrd continued, "For my class, Dream Team came and assisted them during creation to help get merchandise put together. On market day, we set up and invited parents and community in to purchase our products. Money raised went for toys at Children's Hospital."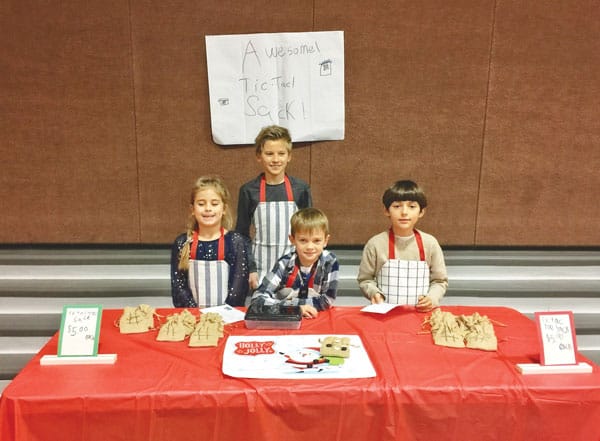 Elle S., Simon H. (Dream Team member), Brayden R. and Dylan A-M. got creative with burlap tic-tac-toe sacks, selling for $5 each in the BRE gym.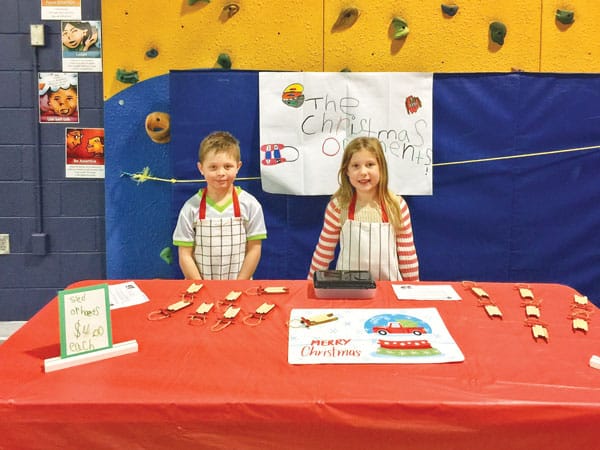 BRE first-graders went entrepreneurial at the school's most recent showcase presentation. The kids created items to sell and donated the money to buy toys for Children's Hospital. Brennan M. and Makayla P. had fun making Popsicle stick sleds for their project.