Fifteen years of Mystery History
December 1, 2019
/
/
Comments Off

on Fifteen years of Mystery History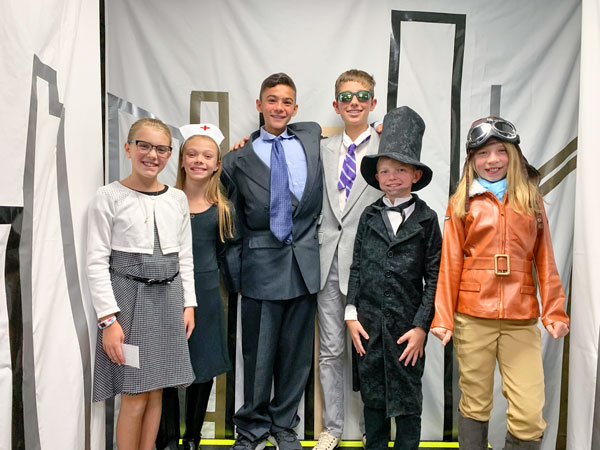 Left to right: Sydney Cohen, Kate Anderson, Pablo Stewart, Gabe Dozois, Christian Caron and Chloe Connell had an amazing experience getting into character for Mystery History.


By Julie Matuszewski; photos courtesy of DCS Montessori
Fifteen years ago, DCS Montessori (DCSM) began the Mystery History celebration, the school's much anticipated tradition celebrating Halloween.
While many schools dress in costumes of ghosts and ghouls on October 31, DCSM students dress as historical figures they study for weeks. Dressed as their chosen historical figure, the students performed a first-person monologue without revealing the person's name. Audience members tried to solve the mystery of who the students were representing.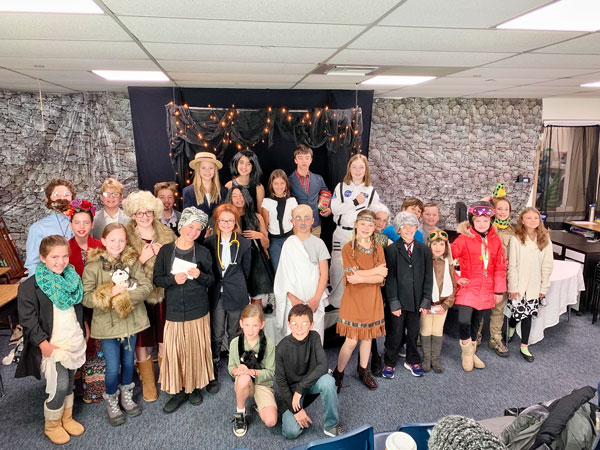 Dressed as their favorite modern era figures, DCSM students spent weeks preparing for Mystery History in hopes of challenging fellow students and staff.

Every three years, the era students can choose their history character from rotates between ancient civilizations, the renaissance and the modern era. This year, students were firmly entrenched in the modern era. Students chose historical figures who have made a positive contribution to the world. Represented in the performances were Dwight D. Eisenhower, Billie Jean King and many more.
Mystery History is great fun for all students. They learn so much more about historic figures who have helped shape the planet into a better place. Fourth grader Weston Williams was a little nervous performing but thought the experience was fun and exciting because he was learning about history while enjoying the costumes.
Sixth grader Levi Trowell and fellow students all felt it was an experience worth repeating.