Forever in our hearts; we will miss you Jake
May 1, 2019
/
/
Comments Off

on Forever in our hearts; we will miss you Jake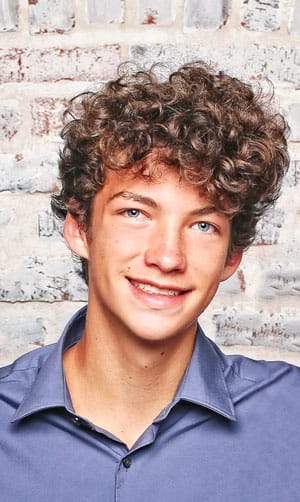 Information and photo provided by the Van Vechten family
There wasn't a mountain Jacob "Jake" Peter Van Vechten didn't want to climb or a puzzle he couldn't solve. He was surrounded by friends and lived with a sincere concern for others. He loved with a tender heart. Jake competed on every field and every court with a great joy for sport. He had an incredible passion for the mountains and was blessed to experience the peaks of many around the world.
It is with deep sorrow that we announce that Jake departed from this Earth on March 28 at the age of 15. Jake was dearly loved by his parents, Brian and Liz, from the moment they welcomed him into the world on April 29, 2003.
In his last days, Jake struggled with a depression that was resistant to medical treatment and intentional care. His passing has granted him the ability to be free from that pain and will serve as a catalyst for change and awareness for others struggling with these same afflictions.
As Jake rests in the loving arms of his Heavenly Father, he will be forever missed by his parents, his big sister Alex, his little brother Nick, as well as countless aunts, uncles, cousins, grandparents and friends.
Jake's Memorial Service was held on April 12 at the Jim Dixon Chapel at Cherry Hills Community Church. Donations can be made in Jake's honor at Be The Change Volunteers (bethechangevolunteers.com) or The Happy Crew (thehappycrew.org).