Get Acquainted With Your Metropolitan District
June 1, 2009
/
/
Comments Off

on Get Acquainted With Your Metropolitan District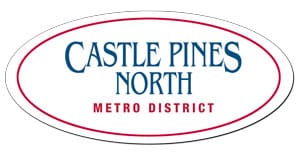 Reminder!
Get Acquainted With Your Metropolitan District
CPNMD OPEN HOUSE
June 24 (Wednesday)
4:00 – 8:00 p.m.
Residents of Castle Pines North are welcome to get acquainted with the operations and services provided by the Castle Pines North Metropolitan District.CPNMD staff and board members will be available to personally answer questions and address important community issues.
The Open House will be held Wednesday, June 24 from 4:00-8:00 p.m. at the CPNMD office on 7404 Yorkshire Dr. Refreshments will be served.
Topics may include:

Renewable Water Update Regional Partnerships
Regional Transmission Pipelines
Regional Treatment

Storage
Rueter Hess
Chatfield Reallocation

Water Right Acquisitions Update
Current Water Supply Update

District Finances
Debt Prepayment
Bond Ratings

Water Treatment
Changing to Chloramination and the Water Treatment Process

Parks, Open Space and Trails
Master Landscape Project

Stormwater
The Drain is for Rain Only
Hazardous Waste

Water Conservation
Water Audits
How to Detect Leaks in Your House

Billing
Rates and Water Budgeting