Help solve crime with the DCSO Community Camera Program
July 29, 2021
/
/
Comments Off

on Help solve crime with the DCSO Community Camera Program
By Carin R. Kirkegaard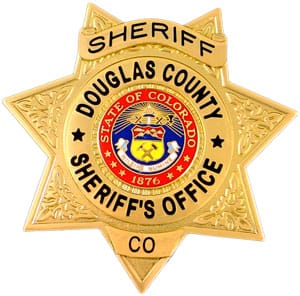 Many homes in the Castle Pines community have doorbells with cameras, as well as strategically placed security cameras to capture activity around their home – everything from packages being left on the front porch to nocturnal animals looking for a midnight snack. The Douglas County Sheriff's Office (DCSO) would like to partner with residents and businesses with the DCSO Community Camera Program to utilize footage from personal cameras that may aid in solving crimes.
According to DCSO Community Resource Sergeant Jeff Miller, one of the best ways to apprehend criminals is through video surveillance. "Often times, crimes occur and are caught on camera, and residents or business owners are completely unaware that their security camera(s) may have picked up video footage." Equally so, the DCSO may be unaware of the existence of a camera.
The Community Camera Program is a partnership between the DCSO and members of the local community that allows residents and business owners to share the locations of their personal security camera(s). It bridges that gap, should a crime happen in the vicinity of a personal security camera. Investigating officers will know where to go and collect potential video evidence and follow up on leads.
To register for the voluntary program, residents can email ccp@dcsheriff.net to have their camera listed. Participants may withdraw from the program at any time.
Personal security camera owners will not be giving the DCSO access to their cameras. Rather, registration will only let the DCSO know the location of the camera(s) and where to reach the owner should there be a need for viewing footage during an investigation.