Horizon Pain Center featured on channel KUSA 9 medical TV special
June 1, 2009
/
/
Comments Off

on Horizon Pain Center featured on channel KUSA 9 medical TV special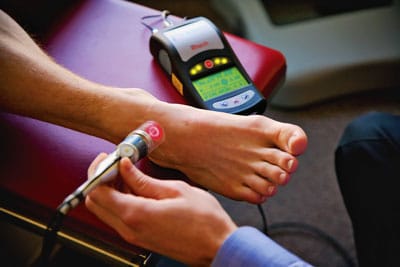 Submitted by Horizon Pain Center
Horizon Pain Center is showcased for applying innovative healing technologies in patient therapy on the KUSA Channel 9, June 13, 6 pm episode of "American Health Front." This medical news program educates viewers about important advances in medical techniques and technologies.
Horizon is featured for treating acute and chronic pain with non-surgical therapies including laser. Class IV Laser Therapy is a breakthrough medical advance that accelerates healing at a cellular level to restore normal physical function.
"Our treatments can provide pain relief, healing and repair for a variety of conditions due to disease, injury or just the stress and activities of daily life," said Dr. Loren Lawless, D.C. of Horizon. "Class IV Laser Therapy has clinically proven results for conditions ranging from arthritis to migraines to 'runner's knee' and, of course, low back pain."
"No one experiences pain the same way," said Dr. Nate Schneider, D.C., "so we use a combination of therapies specific to every patient." Horizon also offers advanced chiropractic care, myofascial release, spinal decompression and far infrared negative ion BioMat sessions.
Call 303-663-3435 for a consultation or visit Horizon Pain Center in the Village at Castle Pines, 858 Happy Canyon Road, Suite 235. Visit our web site at www.horizonpaincenter.com.