Important Vehicle Safety Information
May 1, 2008
/
/
Comments Off

on Important Vehicle Safety Information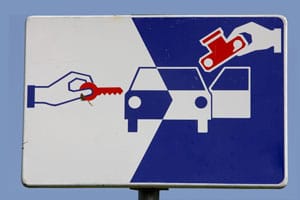 Due to recent car break-ins in the area, the Douglas County Sheriff's Office (DCSO) reminds citizens of these important crime prevention tips to reduce and avoid vehicle-related crimes.
When at home:
Park cars in the garage.
Keep the garage door closed, even if you are at home.
Always lock your car doors, even if the car is inside the closed garage.
Do not leave valuables inside your car.
If you have to park your car on driveway or street, make sure to take garage door opener out.
Never leave your keys inside the car.
The most common types of residential car break-ins involve unlocked cars and open garage doors with unlocked cars inside. These cars contain purses, wallets, electronics and other valuables.
When away from home:
Always keep your car doors locked, even when you are driving.
Do not leave valuables in your car. If it is unavoidable, do not leave valuables visible and secure them out of view, such as in the trunk, prior to arriving at your destination.
If your purse or wallet is stolen, credit cards should be cancelled immediately. If possible, leave checks at home. Check thieves can fabricate new checks with your information from the stolen ones.
Never leave your car running unattended.
Fitness centers, gas stations/convenience stores, and daycare centers are common targets because patrons are known to leave valuables in their cars at these types of locations.
Report any suspicious activity immediately to the Douglas County Sheriff's Office at 303-660-7500 or call 9-1-1 in the event of an emergency or a crime in progress.