Important warning about potentially dangerous batteries
January 1, 2016
/
/
Comments Off

on Important warning about potentially dangerous batteries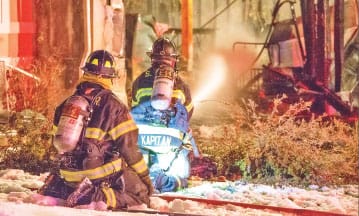 Firefighters extinguish a house fire on November 21 in Lone Tree that was started by a charging Lithium polymer battery.

Article and photo submitted by South Metro Fire Rescue Authority
South Metro Fire Rescue would like to alert residents about a real and present fire danger that could exist in your home this season.

In 2015, South Metro Fire Rescue responded to three house fires this year involving Lithium polymer batteries in battery operated cars and airplanes. The number of fires could rise as the popularity of hover boards, drones and remote control cars and toys continues to grow.

While the Lithium polymer batteries can be used safely, it is important to note that they must be used according to manufacturer guidelines by a knowledgeable and responsible adult. Also, please remember these important safety tips:
– The batteries are Lithium polymer batteries also known as LiPo, LIP, or Li-poly and are Lithium-ion technology rechargeable batteries
– The batteries are made up of cells that must be charged according to manufacturer guidelines. Do not charge the batteries longer than recommended by the manufacturer
– When charging, put the battery pack in a fire proof container away from other combustibles
– Use the correct charger for the battery pack; never substitute or use a charger not intended for use with Lithium polymer batteries
– Never charge batteries unattended especially when sleeping or not at home
– Read all safety procedures for these batteries
– A swollen battery is no longer safe to use and can cause a fire if use is continued. If you puncture a swollen battery that still has a charge, a fire can occur.
For more safety tips, visit www.southmetro.org.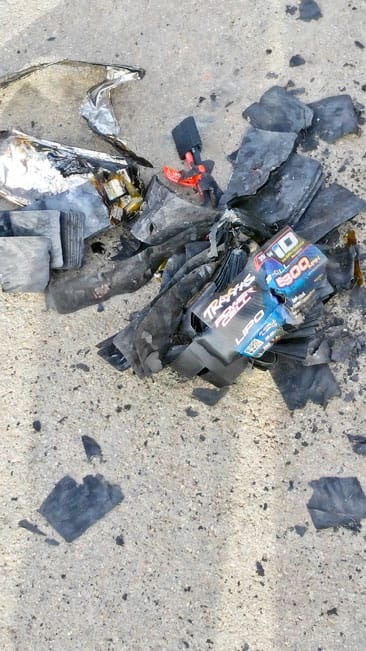 Firefighters demonstrated the volatility of Lithium polymer batteries at the South Metro Fire Rescue training center in Parker. Firefighters intentionally overcharged a battery and then punctured it with a nail, causing it to explode into flames.