INTERNET PHISHING SCAM – FDIC
May 1, 2006
/
/
Comments Off

on INTERNET PHISHING SCAM – FDIC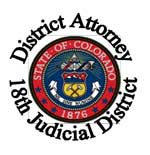 The Federal Deposit Insurance Corporation (FDIC) has received numerous notifications from consumers of an e-mail that has the appearance of being sent from the FDIC. The "From" line of the e-mail displays the name "Federal Deposit Insurance Corporation" and the subject includes the phrase "IMPORTANT: Notification of Federal Deposit Insurance Corporation."
The e-mail states that the FDIC received an application. It says, in part:
"…from your bank to ensure your Checking or Savings account against Fraud, phishing or Identity Theft. If u agree with the following, PLEASE ENROLL in the FDIC protection system."
The e-mail is fraudulent and was not sent by the FDIC. It is an attempt to obtain personal financial information from consumers. The e-mail requests that recipients click on a hyperlink that is provided, which directs the recipient to a "spoofed" Web page. The Web page appears to belong to the FDIC and requests information, such as: name, phone number, Social Security number, mother's maiden name, driver's license/issuing state, date of birth, e-mail address, postal address, credit/debit/ATM card number, card expiration date, card verification number, personal identification number (PIN), bank name, bank routing number, and bank account number.
Financial institutions and consumers should NOT access the link provided within the body of the e-mail and should NOT, under any circumstances, provide any personal financial information through this media. The FDIC is attempting to identify the source of the e-mails and disrupt the transmission.
Need help?
Call the Fraud Assistance Line
720-874.8547