Jim Christensen to step down as superintendent of DC School District
August 1, 2009
/
/
Comments Off

on Jim Christensen to step down as superintendent of DC School District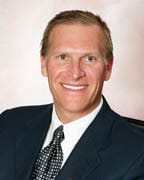 Jim Christensen
August 24, 2009
The Douglas County School District (DCSD) Board of Education announced today that it will have an emergency succession meeting tonight at 7:30 pm in the Board Room of the Douglas County School District building to accept the resignation of Jim Christensen, Superintendent of Douglas County School District (DCSD). The Board will follow its Executive Limitation 1.3 – Emergency Succession procedures, as approved on March 3, 2009, which names Steve Herzog, Chief Operating Officer for DCSD, as the person designated to succeed temporarily in the Superintendent's absence.
In his resignation letter to staff, Dr. Christensen thanked the staff and supporting community teams associated with DCSD for their work resulting in continued educational excellence for kids on CSAP, ACT, AP exams, early literacy and thinking. "You choose to be part of a profession and organization of which I am proud and one that should be honored daily," Christensen said. "Simply stated, you are the best I have ever been around."
Christensen will be joining an education organization that will focus on ensuring every child has a chance to learn and graduate from high school, even when facing or living in situations that point to the contrary. "Within the most challenging environments, all students can make a responsible contribution to our society and live a purposeful life. I have a chance to make a contribution with this population and I see it as the biggest challenge in public education."
Kristine Turner, DCSD Board President, commented on Christensen's resignation letter to the Board, "We will miss Jim's visionary leadership that allowed Douglas County School District to lead the metro Denver area in academic achievement as seen in the recently released CSAP scores in reading, writing and math." The DCSD Board of Education is expected to thank Christensen for his six years of leadership in which the District moved from the 4th largest district in Colorado to become the 3rd largest district. DCSD has over 56,000 students and more than 6,000 staff and covers 870 square miles.
"While there is never a good time for a school district to lose a quality Superintendent, we feel confident the procedures we have in place will make this transition a smooth one," added Turner. "We are thrilled to have Steve work with us through this transition process and his strong experience in all facets of education within Douglas County schools will enable us to move forward quickly." As outlined in the succession plan, Steve Herzog is identified as the temporary replacement for the Superintendent. Herzog offers 30 years in education with 15 of those in Douglas County schools.