January 1, 2009
/
/
Comments Off

on "Lock It or Lose It"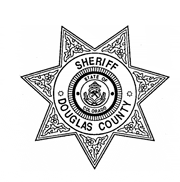 DOUGLAS COUNTY SHERIFF'S OFFICE MEDIA RELEASE
4000 Justice Way Castle Rock, CO 80109
CONTACT #1:
Deputy Cocha Heyden,
Public Information Officer,
303-660-7586,
pgr 303-826-7822
CONTACT #2:
RELEASE DATE: 01/16/09 RELEASE TIME: 9:30 am CASE NUMBER:
WHAT: Douglas County Sheriff Pleads with Community to "Lock It or Lose It".
NARRATIVE: DOUGLAS COUNTY: Douglas County Sheriff David A. Weaver is once again asking the community to take crime prevention steps in and around their home to help alleviate the amount of criminal trespasses and garage burglaries that have occurred in the last few months.
"While deputies and detectives have been working especially hard in catching those that are committing crimes in Douglas County we are still seeing many crimes occur that do not have to happen. I am asking the public to take just a couple extra minutes each day to ensure that they are not 'inviting' criminals onto their property," stated Sheriff Weaver.
Deputies have been taking reports all over the county in regards to criminal trespasses to vehicles. Many of the vehicles are left unlocked and the criminals are taking whatever they see inside; from purses, money, laptops, I-pods, GPS devices, and most recently garage door openers. This last item leads to the criminals then opening the garage door, entering the garage and taking whatever they can from inside. We have seen some incidents of criminals then entering the home through the unlocked door between the garage and home. The common thread in most of these incidents are that the victims are leaving cars unlocked, valuables in plain sight and garage door openers in the cars that are left on the driveway or street. This makes it very easy for the criminal to victimize the car and homeowner.
Since early November we have taken just under 200 reports of criminal trespasses to vehicles, all over the unincorporated areas of the county, to include Castle Pines North. While a majority of these have been solved and those responsible have been arrested, the detectives that are investigating these reports offer a few tips to prevent these crimes from occurring in the first place:
Lock all cars, whether in your garage, on your driveway, or on the street.
Take all valuables out of your car. Even if the doors are locked, if the criminal can see it they will break the windows to get to it.
If you must leave your car on the driveway or street, ALWAYS take the garage door opener out. This little device is the key to your home; do not give it to the criminal.
Always leave your garage door closed, even if you are home. Criminals have no problem going into your open garage, even if they know you are home.
When retiring for the night, make sure that the door between your garage and home is locked. This will ensure that even if you forget to shut the garage door, the criminal cannot get into your home.
If you are woken up by something in the middle of the night and may be the witness to one of these crimes, call 9-1-1. Trust your instincts. Take charge of your neighborhood, report it right away.
Be a good witness; do not get physically involved with the situation. The sooner you call us, the quicker we can get there.
If these simple steps are taken, we will likely see these crimes decrease. For more crime prevention tips go to the Sheriff's Office website at www.dcsheriff.net.