New Year's resolutions are a tradition worth keeping
January 1, 2019
/
/
Comments Off

on New Year's resolutions are a tradition worth keeping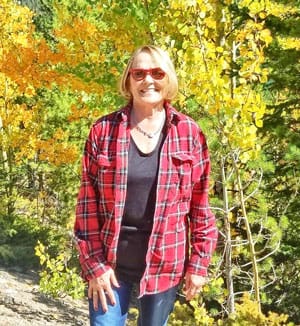 Sherrill Clark, resident of Castle Pines, makes and keeps New Year's resolutions.
Article and photos by Barbara Neff
Anything that causes us to examine our choices and habits cannot be all bad. The tradition of making New Year's resolutions is one of those things.
Sure, we all know resolutions are made to be broken. At least, that is what many people say about them. We might chuckle when others talk about making them. We might chuckle as we make our own. When it comes to the effectiveness of New Year's resolutions, some people seem skeptical.
Castle Pines resident Bill Schaeffer said it best when it came to skepticism about resolutions.
"May your troubles last as long as your New Year's resolutions," Schaeffer states with a laugh.
The history of the New Year's resolution tradition dates back to ancient Babylonia, according to history.com. Though their calendar differed from our modern day calendar, and though they allegedly offered promises to the gods in exchange for healthy crops, 4,000 years ago ancient Babylonians began their new year with the same introspection and promises to do better in the coming year that many of us do.
The results of a 2017 statista.com poll showed that the three most common New Year's resolutions are healthier eating, getting more exercise and saving more money. However, their poll also showed that 37 percent of Americans make no resolutions at all.

Bill Schaeffer of Castle Pines is skeptical about the effectiveness of New Year's resolutions.
"My track record of keeping New Year's resolutions is goal worthy, but I can always give more," stated Clark.Clark encourages others to set goals that are realistic. Whether the resolutions are connected to dieting, exercise or helping others, Clark believes tying goals with personal passion is the key to succeeding.
If the end of the year and the start of a new one creates self awareness, improvement is a likely result. If making resolutions to do better in certain areas of life turns into goals, and if goals are met, realistic New Year's resolutions are valuable. They could be the catalyst for positive change, making them a tradition worth keeping.