Passport fee increases announced by U.S. State Department
August 1, 2010
/
/
Comments Off

on Passport fee increases announced by U.S. State Department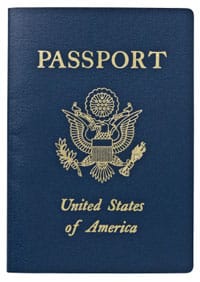 Information provided by Douglas County
The U.S. Department of State has announced passport fee increases effective July 13 for a U.S. Passport book or card for first time applicants and minors, age 16 and older. The fee changes were not initiated by Douglas County. Fees charged by Douglas County – $25 processing fee and $8 photo fee – have not increased.
Applicants may apply for passports and/or have a passport photo taken at the Douglas County Recording office, 301 Wilcox Street, Castle Rock, CO 80104, Monday through Friday between the hours of 8:00 a.m. and 4:30 p.m.
Applications typically take approximately four weeks to process depending on the number of applications received at one time. Passports can be expedited for an additional $60 and take approximately two to three weeks to process.
A list of destinations requiring a passport as of June 1, 2009 can be found online at www.travel.state.gov.
For more information including a full list of document requirements needed to apply for a passport, please visit
www.douglas.co.us/clerk/recording/Passport_Acceptance or contact the Recording Division at 303-660-7446. You may also visit the only official site for U.S. passport information at www.travel.state.gov.