Plan ahead: Meal planning for beginners
January 1, 2018
/
/
Comments Off

on Plan ahead: Meal planning for beginners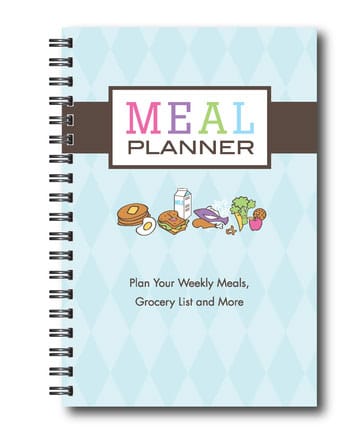 By Lisa Crockett
It is the time of year when a lot of us are thinking about ways to improve our health, save money and decrease the amount of waste we contribute to the world. Planning meals ahead of time is a great way to accomplish all three of these goals. As an added bonus, meal planning means sitting down to something delicious most of the time, in less time than it takes to go through the drive-thru.
Here are some pointers to get started:
Stock the pantry: Keeping in mind the kinds of foods your family likes to eat, be sure to have plenty of pasta and rice, along with canned beans and tomatoes. Depending on what dinnertime looks like for your family, you may also want to stock simple meal components such as salsa and pasta sauce and condiments like ketchup and barbecue sauce.
Check the freezer: Many simple dinners consist of something (pulled pork, barbecue beef, sloppy joes) on a bun. Grab a few dozen dinner rolls, stick them in the freezer and thaw as needed. Proteins like chicken breast, pork chops and pot roast freeze well, so stock up when they are on sale and freeze them for later use.
Make your meals last two days: Taco meat used for Taco Tuesday makes a great addition to Wednesday night's chili. Make a roast on Sunday, slice the leftovers and use them on Monday for sandwiches; bonus points for a topping of sautéed onions and Swiss cheese.

Put it on the calendar: Different planning methods work for different people, and literally thousands of meal planning calendars are available online. Find one that works for you, and use it to create a weekly grocery list.

Stay out of the store to avoid impulse buys: Part of what makes meal planning a money-saving strategy is that planning ahead means fewer trips to the store. To stretch the time you can go between grocery-runs, use fresh, fragile produce within a few days of purchase, and save frozen or canned fruits and vegetables for later in the week. New online ordering services (such as ClickList at the Castle Pines and Castle Rock King Soopers) allow you to pick up fresh food without the in-store temptations.
Make meals ahead: If you have a quiet evening during the week, or a few free hours on the weekend, throw together a few meals and put them in the fridge or the freezer for those nights when there's no time to cook. Good options for make-ahead meals: pasta bakes (like lasagna or baked ziti), soup or chili (easy to toss in the crock pot to warm all day) and salad components (chop veggies, cook protein, and put in separate containers for a home-style salad bar).

Create options for nights when it all goes wrong: There's no shame in calling for a pizza delivery, but a quick omelet, grilled cheese, or tortilla filled with warmed refried beans, melted cheese and salsa take almost no time to fix and taste great.

Go surfing: Out of ideas? Menus for every taste, budget and dietary need are available online, for free. Spend a little time getting inspired, and then change up your dinnertime habits.

Take a night off: Once in a while, close the kitchen for the night, and head out for dinner. Check the E Guide insert for fabulous dining-out ideas.After all that planning, going out will feel like a real treat!