Possibilities Playground Coming to Butterfield Crossing Park
July 1, 2022
/
/
Comments Off

on Possibilities Playground Coming to Butterfield Crossing Park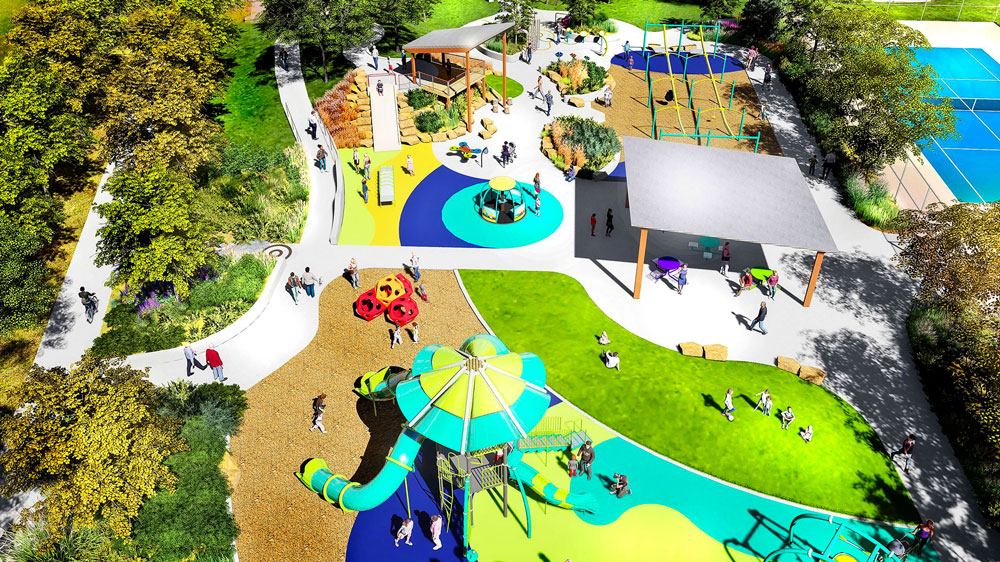 Imagine a universally designed, sensory-rich environment that enables children of all abilities to develop physically, socially and emotionally. With your help, this vision may soon become a reality at Butterfield Crossing Park in Castle Rock.
The Castle Rock Parks and Trails Foundation is joining forces with the Parks and Recreation Department to maximize already planned renovation work and fundraise in order to provide a fully inclusive playground instead of just a "replacement" playground.
The department's Capital Improvement Plan has identified the need for upgrades, and 2022 priorities will focus on addressing safety and life-cycle replacement. The Foundation is hoping to use this timing as an opportunity to enhance the park beyond renovation work with the Possibilities Playground. They have set a goal of raising $1.3 million and have established an online Possibilities Playground fundraising update donation site through Colorado Gives.
Survey results from the planning phase of this renovation project demonstrated a collectively strong desire to create a playground and shared community space to serve users of all ability levels. Looking at the statistics for individuals with cognitive and developmental disabilities, along with information on inclusive playgrounds in the Denver metro area, left the Foundation feeling that same desire.
Visitation data from inclusive playgrounds nationwide indicates that because the disabled population is so underserved when it comes to outdoor recreating opportunities, visitors travel well beyond the distance of their local neighborhood park to ensure play is available for folks of all ability levels.
The goal of this inclusive playground will be for visitors of all ages and abilities to be able to play, be challenged and have fun together. Some of the proposed amenities include a sensory wall, a roller table, 50-foot ZipKrooz, a pulse tennis table, a we-go swing with accessible bay, a 52-inch swing, with two molded bucket seats, a friendship swing, wheelchair accessible musical instruments, and a we-go-round.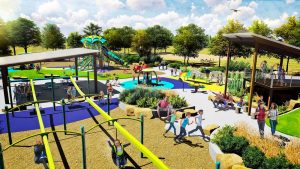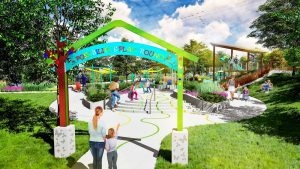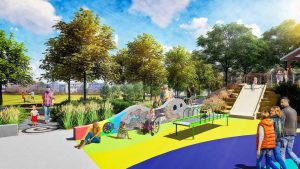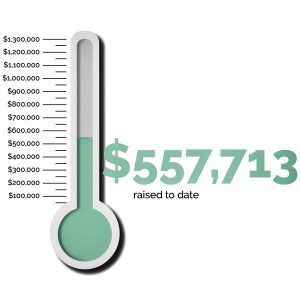 To learn more about these amenities and to watch an amazing video about the park, visit
http://co-castlerock2.civicplus.com/404.aspx?aspxerrorpath=/3397/Possibilities-Playground.
Information and photos provided by the Town of Castle Rock