Psychotherapist opens office in Castle Pines
April 1, 2012
/
/
Comments Off

on Psychotherapist opens office in Castle Pines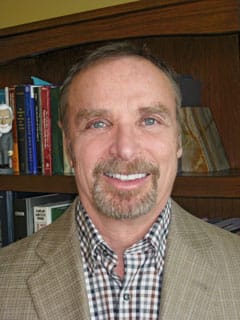 Castle Pines resident Doctor David Goodrich opened a new psychotherapy practice on Village Square Drive. Square Drive.
By Lisa Crockett
Dr. David Goodrich, PsyD, MFT, a family therapist who has been in practice for more than 20 years, has found a new home in Castle Pines. He now lives and works here, and has opened an office on Village Square Drive.
"With expansive mountain views and a serene environment, Castle Pines was the ideal location when I chose to relocate my family and psychotherapy practice," said Goodrich.
Dr. Goodrich treats individuals and families with a variety of issues including: depression, anxiety, relationship issues, parenting, and family conflict, just to name a few. Goodrich said that the most rewarding part of his job is being able to help people in deep, meaningful ways.
"There are so many people that realize that their quality of life could be significantly enhanced if they could have some psycho-therapy, but they are reluctant to ask for help because they have been raised to believe it is shameful to ask."
To make the process of asking for that help a bit more comfortable, Goodrich offers a free initial phone consultation.
The course of therapy is based on individual needs and problems and can sometimes be solved in a matter of weeks or months.
The psychology practice of Dr. David Goodrich is located at 7501 Village Square Drive, Suite 204. He can be reached at 720-633-6361.
For more information about Dr. Goodrich, visit www.networktherapy.com/David-Goodrich.