Changing the face of south Denver
August 1, 2016
/
/
Comments Off

on Changing the face of south Denver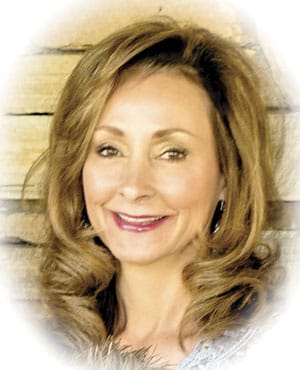 By Amy Shanahan; photos courtesy of Pam Schenck-Kelly
During the past 20 years, Park Meadows Retail Resort has become a vibrant hub for shopping and dining for residents from all over the south Denver area.  Central to the success of Park Meadows is its sophisticated and energetic Senior General Manager Pam Schenck-Kelly, who is a resident of Castle Pines Village (CPV).
Schenck-Kelly grew up on a farm in Nebraska and spent many years working in the retail shopping center industry prior to moving to Denver in 1995 to oversee the development and opening of the extraordinary mall that has become such a staple of our area.  Schenck-Kelly has been the general manager since day one, even through three changes in ownership, and attributes her success to her ability to "bloom where you are planted."
Schenck-Kelly and her husband Jim moved to CPV five years ago and fell in love with the area.  "I love walking the trails, and I use the fitness center," stated Schenck-Kelly.  "We are also social members at The Country Club at Castle Pines and really enjoy it there.  It's so wonderful that we have this facility in our neighborhood where we can go see our friends and enjoy the beautiful views."
The Kellys have three children between them, and enjoy spending time with them and their three grandchildren at the Canyon Club.  "The facilities are wonderful, and we enjoy using the pool and grilling with the kids."
Schenck-Kelly is extremely involved in our local community and is well-versed on the many exciting changes occurring in the south Denver area.  Schenck-Kelly serves as a Douglas County planning commissioner, sits on the board for the Denver South Economic Development Council, is a founding member of the board of directors for the Lone Tree Cultural Arts Foundation, and is the secretary to the Park Meadows Business Improvement District.
Schenck-Kelly's commitments and her role at Park Meadows mean long hours during the workday, and she truly enjoys coming home to CPV, which she views as a very special refuge where she can relax.
"My home means a great deal to me.  When I'm home, I love to cook and bake, and I enjoy working out and doing yoga," remarked Schenck-Kelly.  "Most of all, I love the attitude of so many of the residents of Castle Pines; people are laid back and happy."