RHMS Unified Sports creates joy
June 1, 2021
/
/
Comments Off

on RHMS Unified Sports creates joy
By Celeste McNeil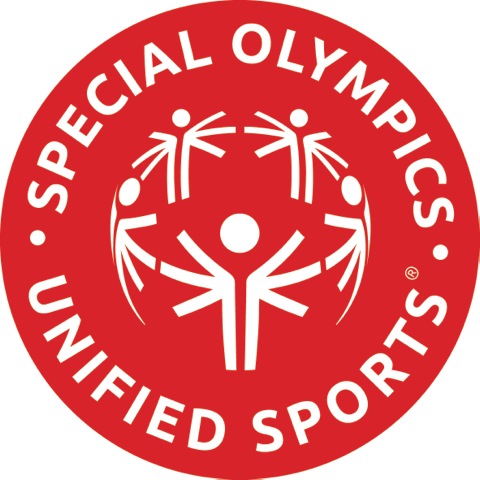 The Rocky Heights Middle School (RHMS) Unified Sports team, like other mainstream sports, was disrupted this year. Nonetheless, all students involved had a great time in the few games they did get to play.
Unified Sports is a team sport sponsored by Special Olympics. Its mission is to foster inclusion, friendship and understanding. Teams consist of similar aged students, with and without intellectual disabilities. Often students with intellectual disabilities cannot participate on school sports teams. Unified Sports creates a team for everyone, with the goal of cracking disability stereotypes and having fun.
This year, the RHMS Unified Sports team had five players and an equal number of peer coaches. They typically participated in several games against teams from other schools, in a variety of sports. The sports have traditionally included soccer, basketball and track. The 2020-2021 season was shortened because of school quarantines, but soccer and kickball were the sports for this year. Looking forward, bowling might be an option soon.
Adult coaches Kathy Werbick, RHMS severe special needs educational assistant, and Shana Fraley, RHMS speech-language pathologist, love the excitement, inclusion and fun the program naturally generates.
Referring to a recent kickball game, Werbick stated "The games are so much fun! One highlight was the fact that this is a new sport for us, and all the students, coaches, and parents really had a great time!"
Fraley echoed her fellow coach when she said, "It is so much fun for the students and peer coaches to get together and compete. The peer coaches learn a lot about leadership and helping student-athletes understand their strengths. The joy everyone feels at these games is contagious."
Fraley has been involved with Unified Sports at RHMS for four years, the first year as a volunteer, then the past three as a coach. "It was always powerful for me to watch the students of all abilities be empowered through this activity. I love the joy the students have, both peer coaches and participants. I love seeing the excitement when everyone plays together and then they talk about the games the next day at school."
Unified Sports provides an opportunity for students of all abilities to shine and display talents that might easily get overlooked. It also gives students with disabilities the chance to play team sports at school. The benefits go beyond the court or field.
"Being a Unified coach has helped me grow both as a professional and as a person," Fraley declared. "I have learned to connect with students better and help encourage them to use their own individual strengths to learn and grow."