September 1, 2021
/
/
Comments Off

on Rising Star
By Julie Matuszewski; photos courtesy of Amy Griffin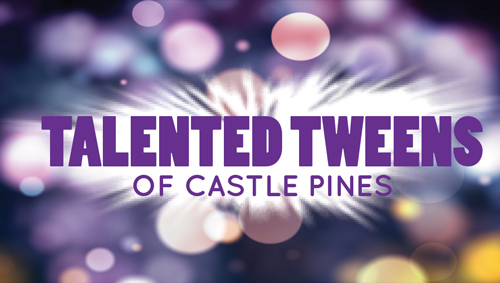 Arianna (Ari) Griffin has always enjoyed baking alongside her mom, Amy. As a little girl, Ari would stand on a kitchen stool to make herself high enough to reach the counter. Now 11, Ari has been baking and decorating cakes and cupcakes on her own for the past three years – without the help of a stool.
Just before celebrating her birthday this August, Ari designed and decorated a nine-inch round sushi-themed cake, which she entered in the Douglas County Fair as part of her 4-H event. Cake decorating is one of many 4-H categories in which club members can compete. Twenty-five 4-H competitors entered their cake designs. Ari's ocean blue homemade frosted cake was topped with sushi rolls made of seaweed rolled marshmallows, sushi Rice Krispie treats topped with Fruit by the Foot and Swedish Fish with Pocky Sticks as chop sticks. A rice trimmed beach completed the theme. Ari's original cake design won her "Best of Show" and a place at the Colorado State Fair that runs through September 6.
Ari joined Douglas County 4-H earlier this spring and has enjoyed meeting new people while learning about their interests. 4-H club is not just for families and kids who raise livestock. It is a club that gives kids a chance to explore different areas of interest while providing a mentor, real hands-on projects and leadership opportunities.
Ari's 4-H unit, the Rising Stars, meets once a month to discuss project budgets and upcoming 4-H events, to take part in community service projects, and to watch and support members' demonstrations. As part of her project and unit demonstration, Ari presented a quick tutorial explaining the four basic items you need for cake decorating – a rotating cake stand, offset spatulas, cake leveler and warm water. All of which she uses in making her cakes.
Each year, counties across the state take part in the cake decorating category. Past state fair events have seen as many as 200 cakes. This year, Ari's cake is one of seven Douglas County cakes represented. Although she is a little nervous about the competition, Ari says she feels happy for the opportunity to have her cake design on display for the community and other participants to enjoy.
Ari shared that cake decorating is currently a hobby. While she is not sure she wants to pursue her hobby as career, Ari continues to enjoy baking and decorating for family and friends. She has baked cupcakes for her brother, baked and decorated her grandmother's 75 birthday cake, and she also designed her own 9th birthday tie-dye ice cream cake. Sewing and fashion design are other areas of interest Ari would like to explore within the 4-H club. It is possible that Ari may enter both categories at next year's county fair event.