School choice options offered for DCSD students
November 1, 2015
/
/
Comments Off

on School choice options offered for DCSD students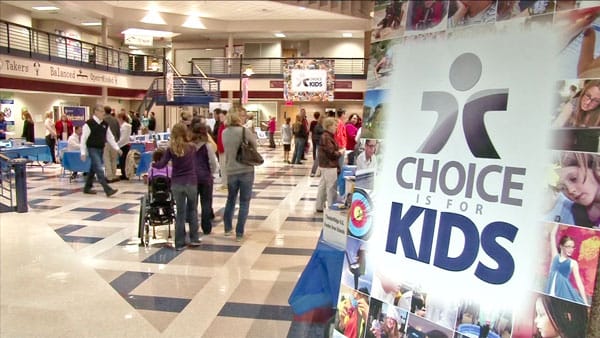 Information and photo provided by Douglas County School District
On November 12, the Douglas County School District (DCSD) will host a one-night-only School Choice Fair to help parents better acquaint themselves with the many educational options available within the Douglas County School District.
The district embraces parent and student choice by offering a wide variety of pathways to learning, including neighborhood schools, charter, magnet and online schools, and home education options.
The School Choice Fair, which will highlight the unique learning styles, environments, and programs offered at the different DCSD schools, will be held at the Douglas County Fairgrounds Event Center from 6 p.m. to 8 p.m. It is open to all interested students, parents and families.
Parents will have an opportunity to meet representatives from different elementary, middle and high schools in the district's four geographic areas and receive more information about the unique programming and culture the school communities offer.
The goal is to highlight all of the DCSD schools and to provide parents with the information they need to make informed decisions about their students' education. The first round of open enrollment in DOuglas COunty schools begins November 1. To learn more, visit www.dcsdk12.org/choice.
Editor's Note: This program has no relation to the Choice Scholarship Program (aka: vouchers).