Sheriff Weaver to represent Sheriffs of Colorado
February 1, 2010
/
/
Comments Off

on Sheriff Weaver to represent Sheriffs of Colorado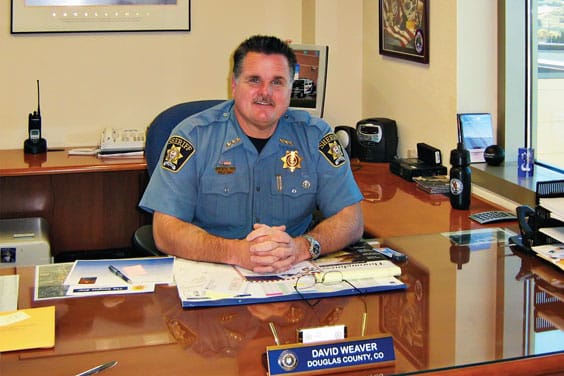 Information provided by Douglas County Sheriff's Office
Douglas County Sheriff David A. Weaver was pleased to hear that he was selected to serve on the Board of Directors for County Sheriffs of Colorado.
Sheriff Weaver is one of five sheriffs who was elected as at-large board members to County Sheriffs of Colorado (CSOC) Board of Directors for the 2010 calendar year. He was first nominated for the position, then he was elected at the annual CSOC board meeting at the winter conference in Westminster in January.
Along with the five elected officers on the CSOC board, Sheriff Weaver's responsibility will be to assist in the governance of CSOC by attending and voting on relevant issues at monthly board meetings.
The County Sheriffs of Colorado organization advocates for, and serves the Office of Sheriff. It provides education and professional assistance and promotes unity to enable the Sheriffs to best serve and protect the people of the state of Colorado.
For more information about what the County Sheriffs of Colorado is all about, check out its website at www.csoc.org.