Stoic & Genuine — Seafood – Oyster Bar
December 1, 2017
/
/
Comments Off

on Stoic & Genuine — Seafood – Oyster Bar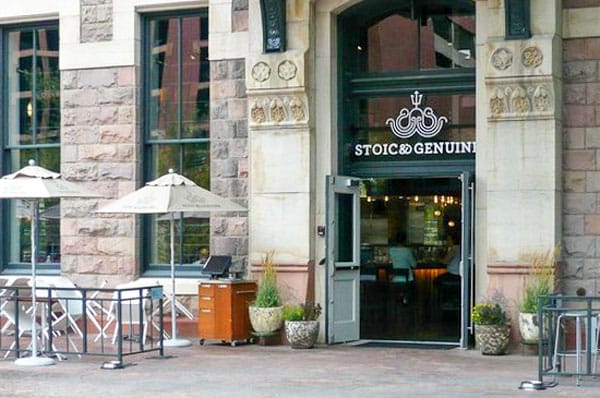 "No ocean no worries;" that's the motto of the Stoic & Genuine seafood and oyster bar in Denver's Union Station. With Santa Claus shortly on his way for the annual parade of lights and the beautiful lighting that adorns the Denver Courthouse building, why not treat the family to a fabulous seafood meal at Stoic & Genuine this month while enjoying the festivities?
Your kids don't like seafood? That's ok! While Stoic & Genuine specializes in seafood and oysters, they will gladly serve your child a cheeseburger with fries along with their house-made soda selections. Their burger is not just any old burger; they won the award for best in the city two years standing, and the trophy is on display at the bar.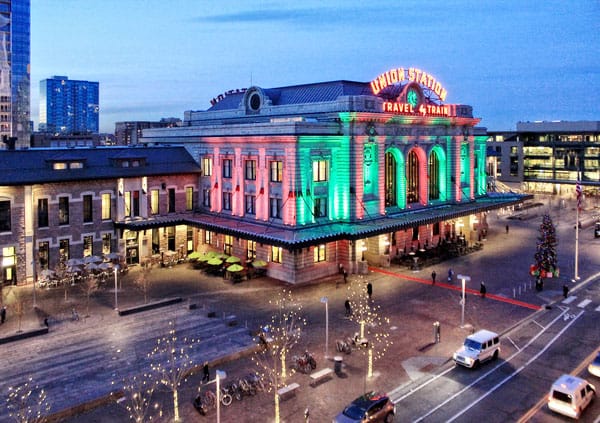 Stoic & Genuine is high-end and has a trendy vibe with outdoor seating provided in warmer weather. The restaurant holds about 62 diners inside and 60 on the two patios overlooking Union Station's plaza fountain. Under the lead of chefs Jennifer Jasinski and Alex Seidel and general manager Morgan Howell, the restaurant opened in July 2014, and they do a good business. Reservations are recommended.
"Impeccably fresh, sustainable and creative seafood preparations set in the grand ambiance of Union Station" is their claim to fame and it's working for them. Denver's Union Station opened originally in June 1881. Most of the original structure was burned down in 1884 due to a fire, and the station was rebuilt in 1906. By 1914, the original 1884 stone tower was torn down and replaced by the center building you see today. Nearly 80 trains a day ran through the historic station in the 1920s and 1930s, servicing more travelers than Stapleton Airport until the late 1950s.
The newly-remodeled Union Station contains the 112-room Crawford Hotel, almost 21,000 square-feet of Amtrack and RTD spaces and 22,000 square feet of retail space. Featured are not only Stoic & Genuine, but also the Mercantile Restaurant, Next Door Eatery, Acme, Snooze, The Cooper Lounge, The Terminal Bar, Pigtrain Coffee and the Milkbox Ice Cream Parlor. You can sample some of the best tastes the city of Denver has to offer, all in one centralized location. The Great Hall of Union Station is the centerpiece of the renovation.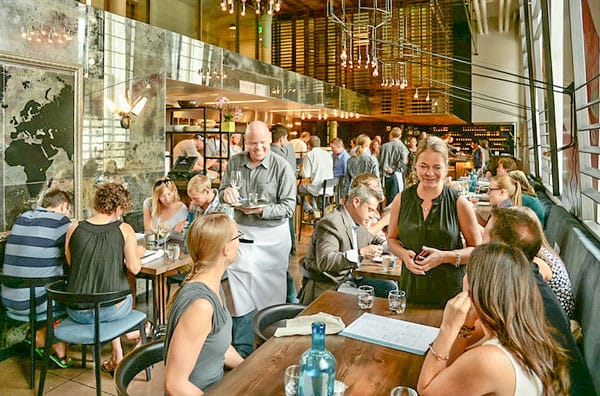 If you haven't been to the renovated Union Station yet, it's definitely worth your time to take a look. And whether you like raw or cooked seafood, Stoic & Genuine has it all. Crab, lobster, many types of fish and oysters, delectable salads and don't skip the corn bread – it is to die for.
So for incredibly fresh seafood with a multitude of selections, give a shout out to Stoic & Genuine where "fish, oysters, and happiness are flown in daily."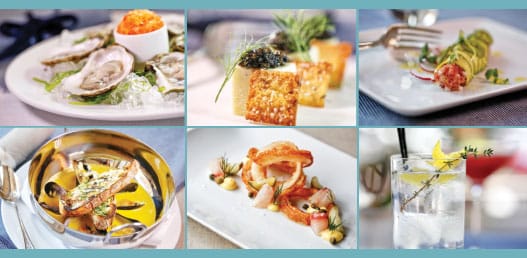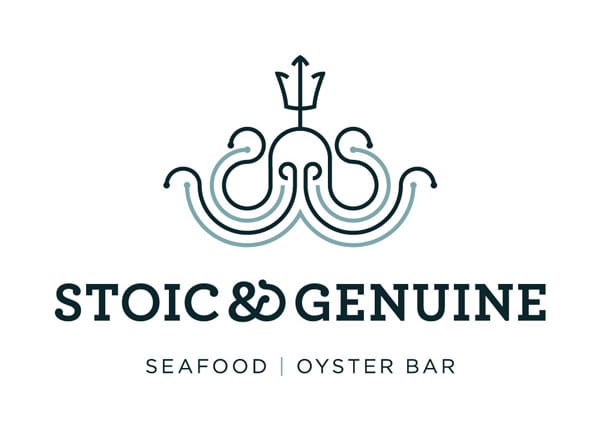 1701 Wynkoop Street in Historic Union Station
Denver, Colorado 80202
stoicandgenuine.com
303-640-FISH (3474)
Hours: Sunday – Thursday 11 a.m. to 10 p.m.
Friday and Saturday 11 a.m. to 11 p.m.
Parking: Street and off-street parking is available throughout Lower Downtown. Valet parking
is directly in front of Denver Union Station.
For the past two years, The Connection Food & Dining guide has featured restaurants we thought our readers might enjoy. Our writer always dined at the restaurant, unannounced, so that an unbiased experience could be shared. Restaurants could not pay to be featured, and there was no charge to the restaurant once they had been selected.
All the restaurants that have been featured in The Connection are listed on our website. Visit www.castlepinesconnection.com to check out the selections and to share your feedback.
Beginning in January 2018, this guide will be expanded to not only feature food and dining, but also entertainment and events. Our goal is to make your "going out" experiences more robust and we welcome your input and suggestions. Email editor@castlepinesconnection.com.