Take your pick of Colorado produce
July 1, 2021
/
/
Comments Off

on Take your pick of Colorado produce
By Chris Michlewicz; courtesy photos
Colorado has many unique claims to fame, most of which have to do with the majestic mountains and the adventures they bring. But the state is also home to some of the most mouthwatering produce in the country.
A midsummer visit to a farmers market – either on the Western Slope or the Front Range – provides a quick lesson in what comes from where. It's not until people taste the farm-grown delicacies that they really get it. One bite into a fresh-picked peach from Palisade in July provides Coloradans and out-of-staters with a juicy, napkin-required taste of what the hype is all about.
Harvest season for Palisade peaches runs from late June through early October, an event that produce connoisseurs mark on their mental calendar and greatly anticipate throughout the frigid months of winter. It was a series of diversion dams built on the Colorado River starting in the 1880s that turned the barren desert of Palisade into a virtual oasis (its orientation on the Western Slope also lends a helping hand). Soon, apples, cherries, peaches, pears and plum trees were planted in the area, and the town's inhabitants created an identity that endures today.
The same can be said for the sleepy town of Rocky Ford (pop. 3,824) in the southeast corner of Colorado. It's renowned for its melons, which can be found at places like Whole Foods, Sprouts, King Soopers, Safeway and, of course, roadside farm stands throughout the state. The Rocky Ford Growers Association, however, encourages devotees to make the 2.5-hour pilgrimage from Denver to get an immersive glimpse at the different beautiful varieties of melons produced there. Prime harvest time for cantaloupe, watermelon and honeydew extends from early July through mid-September.
Michael Hirakata, president of the Rocky Ford Growers Association, said despite a delay stemming from a wet spring and resulting weeds, this year's crop is shaping up to be a good one.
Hirakata, whose family has been farming in the area since 1915, said dry weather and wide temperature swings from day to night are among the reasons for Rocky Ford melons' signature sweetness.
"It pulls in more water when it rains, and when the plant's not struggling as much, it has an easy life, so it doesn't produce as much sugar," he said. "And when it's hot and then cold at night, the swing in temperature produces a lot of sugar."
On the other end of the taste spectrum – but only about 50 miles from Rocky Ford – are Pueblo chilies, which have their own fanbase. The growing conditions in southeastern Colorado foster some of the best chilies available; two primary ingredients are touted on the Pueblo Chile Growers Association website: Rocky Mountain water and Colorado sunshine. Those, combined with rich soils, yield some of the hottest and most flavorful chilies on the market.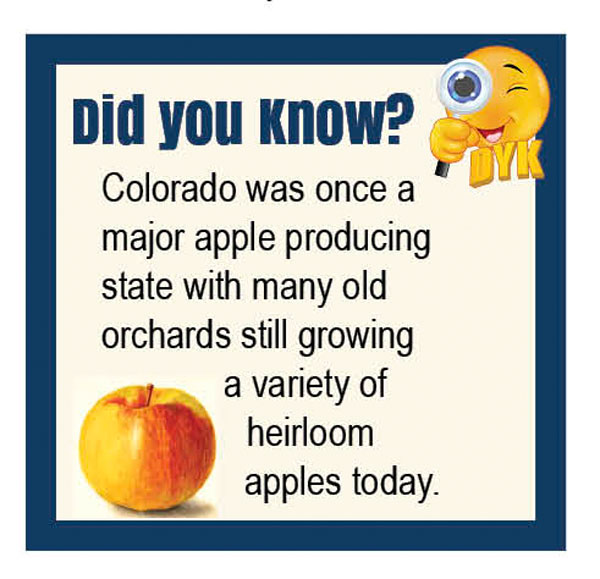 There are other small produce pockets in Colorado that continue to build their reputation in a state teeming with delicious fruits and vegetables. Olathe, a Western Slope hamlet of about 2,000 people, is widely known for its sweet corn, which is generally harvested from mid-July through early September. Growers like Tuxedo Corn distribute non-GMO sweet corn nationally through Kroger, which means word has gotten out beyond Colorado's border.
Brighton is home to Berry Patch Farms, a certified-organic farm that's been in business since 1991. The 40-acre farm is sometimes a venue for field trips and special events, like Flowers & Tea in mid-July and August, a farm breakfast in September and family pumpkin adventures in September and October, but it also allows individuals and families to pick their own strawberries, raspberries, currants, pie cherries, plums, basil and flowers from June to September. Berry Patch Farms provides picking containers for the berries, and vases and scissors for the flowers.
So, whether Colorado residents decide to take to the fields to pick their own produce or simply apply a scrutinizing eye to a display at a store or farmers market, the delicious rewards are certainly worth it.