The Castle Pines Connection website gets a makeover
August 1, 2015
/
/
Comments Off

on The Castle Pines Connection website gets a makeover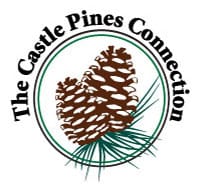 By Lisa Crockett
The Connection's website has a fresh new look. When you visit www.castlepinesconnection.com you will find more than just a pretty face, however. In a matter of seconds, readers can easily access information about any subject The Connection has covered – ever – plus a whole lot more!
"Although we pride ourselves on being 'old school' in our approach to delivering news and information, there is always room for technology if it means better connecting with our readers," said Connection Editor Terri Wiebold.
Making the site more mobile-device friendly was a major motivating factor for the update, so now using your smartphone or tablet to access information is easier than ever. Visit the site on the mobile device of your choice and click on the image of the latest edition, and just like that, you can page through and read every story, even if you do not have your hard copy with you. Sharing story links with family and friends is easy, since every story is posted separately as well.
The site will serve as an important historical resource, too. Every newspaper The Castle Pines Connection has published since its inception more than seven years ago (all 74 issues) is available to view electronically in two simple clicks. It is fun to look back at what has happened in the community and see how things have changed.
According to webmaster Tim Gamble, two of the most viewed items on The Castle Pines Connection website are the "Events" page and the community "Photo Album." The photo slideshows capture and celebrate community events, with the ability for viewers to download high-resolution versions of any of the pictures displayed in the albums.
Another popular feature of the new website is the live links embedded into the stories and the ads throughout the paper, electronically linking readers to additional information. "This brings additional exposure to our valued business partners [without whom the paper could not exist], and it enhances our readers' experience by providing additional information when desired," said Wiebold.
If you haven't visited the website in a while, please take a look and give us your feedback.
Visit www.castlepinesconnection.com today.