The gift of life is calling
May 28, 2023
/
/
Comments Off

on The gift of life is calling
Paul Carpenter is an 11-year-old boy who just finished fifth grade at Flagstone Elementary School in Castle Rock. What you see on the outside is a super happy and fun child who everyone adores. But, behind those amazing brown eyes, is a boy who was not expected to survive after birth and who has faced a multitude of health challenges throughout his lifetime.
Right now, Paul needs a new kidney. He and his family are desperate to find a living donor who has "B" or "O" type blood. Time is of the essence. The story of how he got here is filled with countless surgeries and miracle after miracle. His mom, Jamie Tenney, has dedicated her life to Paul, her one and only child.
Paul was born in upstate New York in a small town. Unbeknownst to Jamie and her then husband, their baby would be born gravely ill. He was diagnosed with VACTERL – an acronym which stands for the seven body systems that can have abnormalities (vertebrae, anal, cardiac, tracheoesophageal, renal/kidney, and limb). Having three of the seven abnormalities solidifies a diagnosis, and Paul was born with six of them.
His first surgery was the night he was born at a hospital nearly two hours from where Jamie gave birth via a cesarean delivery. It was to save Paul's life. Doctors said they did not know what else to do for him and suggested they let him go. But his mom thought, "He's here, and I'm going to try." Ultimately, Boston Children's Hospital took his case. It was a six-hour drive from home that the family would make many, many times during his early years.
Surgeries had to take place in a specific order, and each time he miraculously came through with flying colors – much better than doctors expected. The first was to attach his esophagus to his stomach. The next was open heart surgery to repair a hole. After living with peritoneal dialysis, which is performed for 12 hours each night at home, at age 2 1/2, he received a kidney transplant from a deceased donor.
Jamie remembers the countless holidays she and her son spent at the hospital. "It is amazing how giving volunteers and supporters are with food, toys, wrapped gifts and more. We were really blessed with that," she said.
After his transplant, Paul become very ill. He spent four months in the hospital with what his mom ultimately helped to diagnose – an allergic reaction to the anti-rejection medicine he was taking for his new kidney. As soon as they stopped the medication, he improved immediately. More surgeries ensued including a corrective spine surgery around age 4.
Jamie and her son are inseparable. She and Paul's dad divorced, which she says is very common among parents who have a first-born child with VACTERL. Jamie and Paul moved from New York to start fresh, first to Idaho and then to Arizona to be closer to family and friends.
While in Phoenix, Paul's kidney failed. That was 20 months ago. It had to be removed because it was causing more harm than good. He has been on hemodialysis since, which requires about 8-hour hospital days, three days each week. It takes a toll on his body and limits his diet immensely.
Fast forward to today. Jamie met Sam Tenney, a resident and business owner in Castle Rock. The two were married in September of 2022 and have started a new life together in Colorado with their blended family. Paul's care is now at Children's Hospital Colorado.
Paul is embracing life with all that he has – playing piano by ear, goofing around with his friends, building LEGO sets, learning to cook, and dreaming of life as an accountant with his love of math. But Paul needs a kidney. It needs to be from a healthy donor ages 18-40. "The body can only take so much," said Jamie. The gift of a kidney for Paul would provide a quality life outside of the hospital – full of adventure, smiles and laughter.
If you or someone you know is interested in learning to see if you are a match for this sweet young boy, visit www.uchealthlivingdonor.org. Select "Living Kidney Donor" and when asked for donor type, select "Named Recipient" and enter his name, Paul Carpenter.
To sign up to be a general organ, eye or tissue donor, visit DonateLifeColorado.org or sign up when applying for or renewing a driver license or ID card.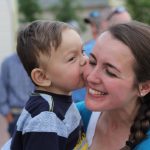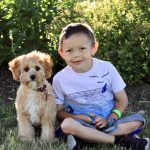 By Elean Gersack; photos courtesy of Jamie Tenney