Thirty Years of Pride, Honesty, and Family at the Sheriff's Office
July 1, 2022
/
/
Comments Off

on Thirty Years of Pride, Honesty, and Family at the Sheriff's Office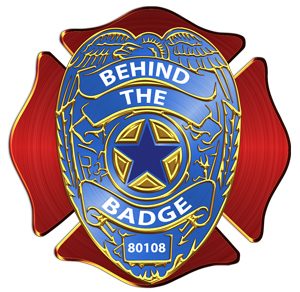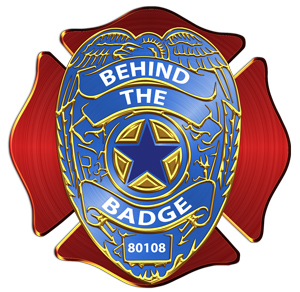 Public Information Officer (PIO) and Social Media Coordinator Cocha (pronounced co-shuh) Heyden recently celebrated her 30th year with the Douglas County Sheriff's Office (DCSO). Deputy Heyden said her work is focused on making sure the public and media understand the work of the office and that information is delivered in a timely and accurate way.
"I want our citizens to have a good understanding of who we are as law enforcement officers and the job we do for the community," said Heyden. Her tools to communicate with the public include the DCSO website and social media.
"We are extremely fortunate to have such a supportive community," added Heyden. "DCSO employees are very appreciative of that support."
Growing up on the Western Slope in Gunnison, Heyden attended Mesa State College (now Colorado Mesa University) and eventually earned her degree in criminal justice at Metropolitan State University of Denver. "I loved my criminal justice classes and really felt that my career should be in law enforcement," Heyden said.
In 1992, Heyden's first job at DCSO was at the jail, followed by a transfer to patrol and then to other assignments. She taught DARE (Drug Abuse Resistance Education) for three years before moving into community resources – crime prevention.
In 2007, Heyden became the DCSO PIO for the first time. She transferred to the accreditation team in 2011, which required her to work with other deputies gaining CALEA accreditation in 2012. CALEA, Commission of Accreditation for Law Enforcement Agencies, is a credentialing authority considered the highest level in training for excellence, best practices and accountability in the nation.
Heyden went to court services in 2014 and then took her second tour as PIO in 2018. Her vast experience and her tenure has earned the trust of her colleagues. "They trust that I know how to do my job and accurately represent them when I release information, especially if it is about a criminal investigation," noted Heyden.
In addition to advancing her career, Heyden met her husband of 28 years at DCSO. Brad is a captain and the couple have three grown children, one granddaughter and two cats. "Now that we are empty nesters, we have a newfound love of the outdoors and spend a lot of time camping – well it's really glamping," Heyden said. "We love to hang out with our kids as much as possible."
Heyden noted that the DCSO has grown "leaps and bounds" over the decades and she feels very fortunate to have had the leadership she has had. "If I had to describe the Sheriff's Office in just a few words it would be words like 'pride, honesty, and family,'" she said. "It has been a great ride and I hope to keep on riding for a few more [years]."
By Hollen Wheeler; photo courtesy of Cocha Heyden