Timber Trail gives coins for compassion
November 1, 2013
/
/
Comments Off

on Timber Trail gives coins for compassion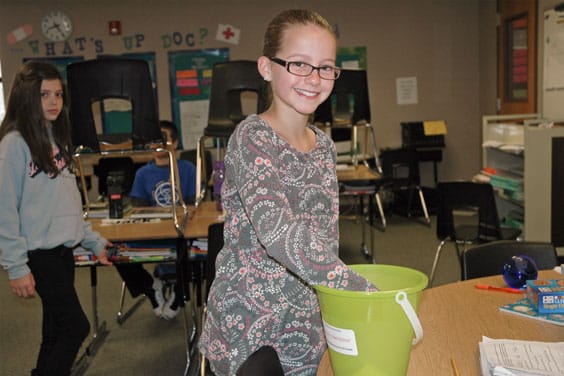 Fifth grader Claire Isert makes a donation to Timber Trail Elementary's "Coins for Compassion" drive to benefit the United Way of Weld County flood relief fund.

Article and photos by Lisa Crockett
Small change can make a big difference, especially when a whole community comes together to collect it. Small people can make a big difference too. At Timber Trail Elementary (TTE) last month, students collected $1,900 in mostly pennies, nickels, dimes and quarters. The money was given to the United Way of Weld County flood relief fund.
TTE students searched couch cushions and raided family change jars for donations and teachers helped gather monies in designated class buckets during the week-long campaign. Faculty member Jane Lenz, who heads the school's special education program, made daily announcements – often breaking into song – encouraging students to donate and congratulating them on their efforts.
Lesley Pardew is a parent volunteer who heads philanthropy efforts at TTE. "All of us are so fortunate to live in such a beautiful community and it's important to teach our children about service, so they can grow up to be tolerant and giving to others in their own communities," said Pardew. "This spare change drive showed our students that even little contributions can make a big impact."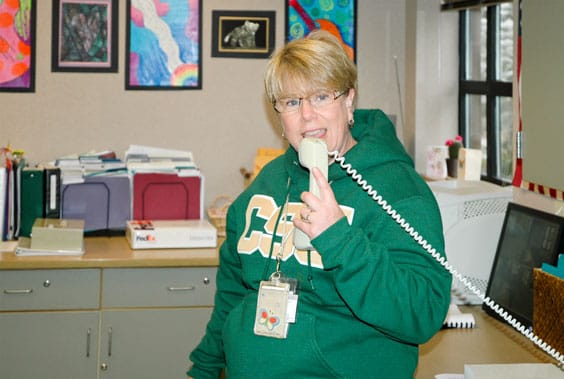 Timber Trail teacher Jane Lenz thanks students for a successful week of gathering donations. Her daily announcements featured songs to students to remind them of the school's effort to raise money to benefit flood victims.