West Germany 1945-1989: World dynamo in the making
September 1, 2019
/
/
Comments Off

on West Germany 1945-1989: World dynamo in the making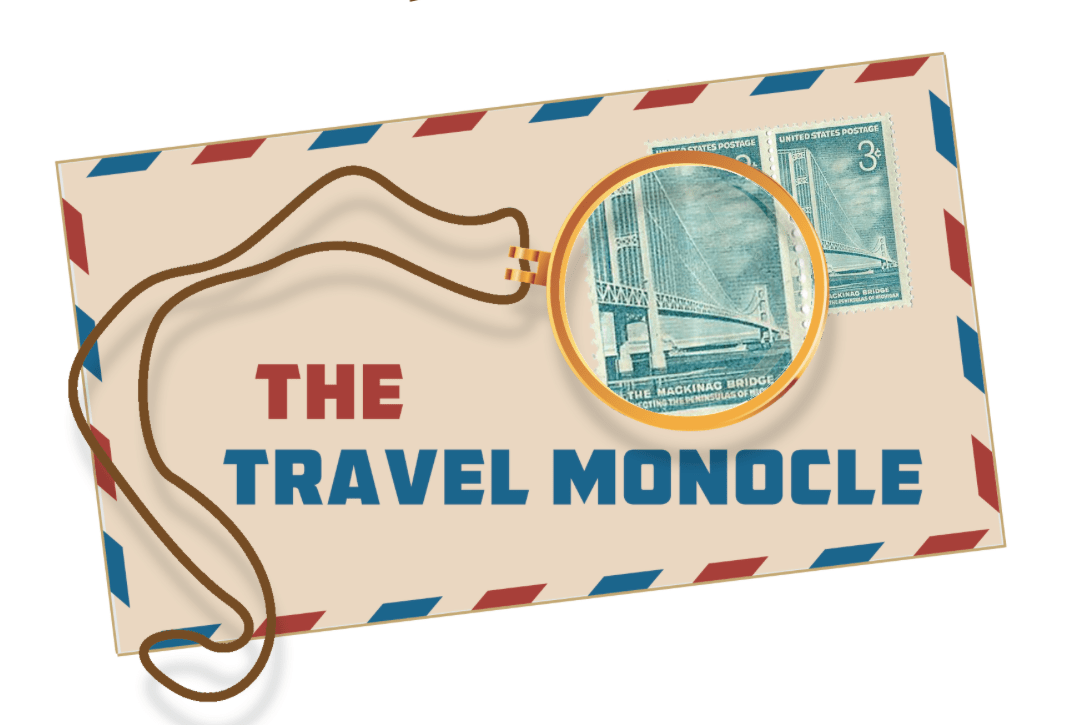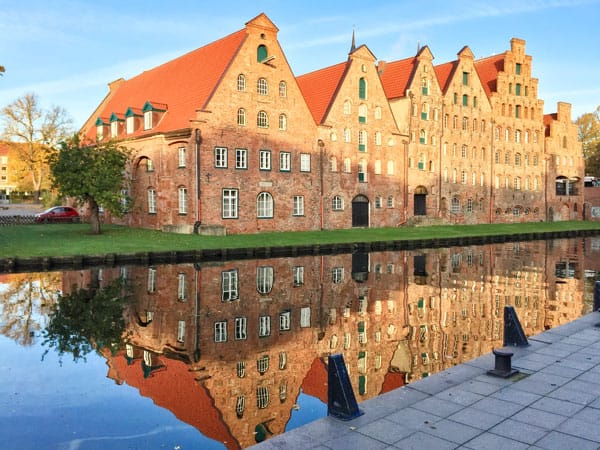 Gabled salt storage buildings along the river Trave in Lubeck, Northern Germany, a UNESCO World Heritage Site.

Article and photos by Joe Gschwendtner
My first visit was at age 8, in 1953. Our suitcases were stuffed with cigarettes and coffee – high-value barter items in post-war Germany stricken with shortages. As we drove from Nuremberg to Munich and then to Muhldorf, my father's hometown in Bavaria, bombed-out buildings pockmarked our route.
Nuremberg and Munich are key cities of Bavaria yesterday and today. Adolf Hitler's rise and political muscle was funded by money, thugs and influence from these cities. Fascinating today, Nuremberg offers a potpourri of attractions: castle, walled medieval city, all manner of wursts, cookies, toys, Nazi historic sites and 54 museums. Some call it the most German of German cities.
Munich is muscular – trendy and bigger; like no other city in Germany. Livable center of art, culture and technology. Think BMW; the car embodies the city. The old remains, but one has to dig a bit. Beer halls and festivals are abundant. Munich is also the capital of Bavaria, the largest and most scenic state in Germany, a fairyland of castles, rivers, idyllic small villages and the Alps. If you never left Bavaria, you could be content. Charming cities abound; Ulm, Augsburg, Passau and even Salzburg (Austria), all within a half-day autobahn drive from Munich.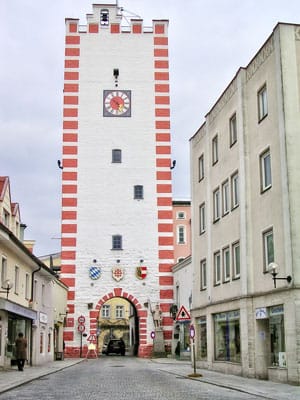 This 13th century tower was part of the original city wall in my father's hometown. Hot oil was once thrown on invaders from atop this tower.

But there is the rest of Germany. 1944 post-war years brought about rejuvenation everywhere. The Hamburg-Bremen-Lubeck axis is chock-full of Hanseatic League history. Bremerhaven has the emigration museum, stories of German out-migration and passage to America. Luneburg is an enchanting town with the East Prussian Museum, tracking the history and painful war exodus of displaced people.
Follow a river, the Rhine or Danube and tributaries. A river cruise is the rage these days. One can do the same thing by car at one-third the price. Follow the Rhine where it begins near Lake Constance to the Dutch border. For the romantic, this will tug the heart strings. According to travel writer Rick Steves, every rock in it and castle has its own story. If you are an oenophile, you'll enjoy good spirits everywhere.
The site of early human civilizations, one can follow the Danube, the key transport artery for the continent. Part of it is called the Route of Emperors and Kings. Tour it by car or ride its famous bike trail, one of Europe's most popular. For hikers, there is the Sultan's Trail. Finding its way eventually to the Black Sea, the Danube's waters are imbibed by 20 million people.

This home looks like hundreds of other Bavarian homes – beautifully draped with colorful flowers. This is one reason why tourists love Bavaria.

Near the Frankfurt industrial hub are storied towns: Heidelberg in a university setting, Wiesbaden an architectural gem and spa town, and Koblenz to Trier on the Mosel River – a passage of Rieslings, romance and cascading hills.
Germany must be seen to be comprehended. Though her culture has been impacted by a massive influx of Turkish guest workers answering a post-war manpower shortage (most of whom are citizens today), she's retained her good cheer or "gemutlichkeit." Germany is the world's fourth largest economy. Enjoying her old-world charm woven around the high-revving engine of the German post-war economy is quite the experience.