What's your APPtitude? AllTrails app gets you hiking your way
August 1, 2019
/
/
Comments Off

on What's your APPtitude? AllTrails app gets you hiking your way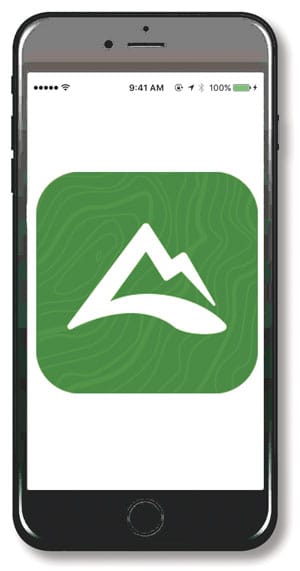 By Kathy Fallert
There's nothing I enjoy more than a challenging hike, especially one that takes me to a waterfall at the end. If you do much hiking, you know that maps don't tend to provide detailed information and guide books are cumbersome. The AllTrails app is a handy tool that can get you on your way to the trail you are looking for with lots of information to boot.
AllTrails is a free app available on iOS and Android and is packed with information and a huge collection of trails. You can select the category of trail you're looking for such as hiking, backpacking, biking or trail running. It tells you the length of the trail as well as elevation gain. It ranks the trails as either easy, moderate or difficult, and it also has a star rating system with up to five stars based on reviews of the trail.
You can search for trails based on the area you are in or an area you plan to go. Once you have selected a trail, the app provides the full description, what you should expect to see along the way, whether it's an out and back or a loop, whether it's good for kids or dogs on a leash, and much more. The app also gives detailed directions.
I tried this app out on a recent hike to Hanging Lake. The Hanging Lake Trail was described on AllTrails as a 3-mile moderate hike, heavily trafficked with a river, waterfall, forest and rocks among other details. We found the trail to be as described, definitely the rocky part – we had to do some scrambling. The app also said it was a kid-friendly trail and no dogs allowed. All the descriptions were accurate, and the directions tab lets you open the map app of your choice to view. In my case, I chose Google Maps.
If you need more than a map, AllTrails also has an option for a GPS tracker so you can follow your trail and not get lost. This can also be very helpful when trail signs don't exist, which has happened to me on more than one occasion. You can record your pace, distance, elevation and maximum speed as well. So if you're looking for some new trails, give the AllTrails app a try. You will likely find many trails you never knew were there.