2019 winter outings ward off the winter blahs
December 1, 2018
/
/
Comments Off

on 2019 winter outings ward off the winter blahs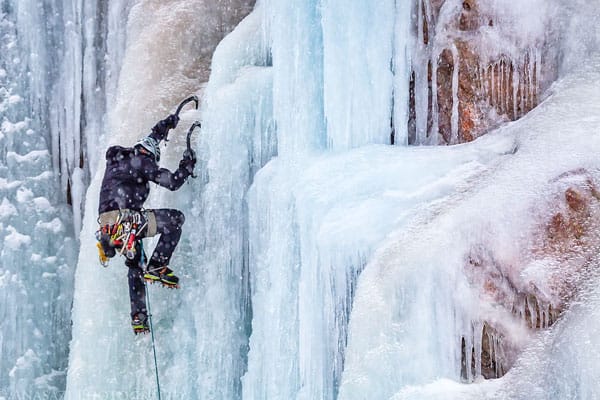 By Patte Smith; courtesy photos
When the holidays and hubbub are over, what do you do? Number one is rest. The hoopla and festivities are behind us and we start thinking about our New Year's resolution. Eeeegad – forget the pounds you gained and focus on more fun with friends and family. The Colorado winter is here and if you don't snowboard, ski or skate there is still plenty to do. Winter festivals are all over the state and cater to everyone.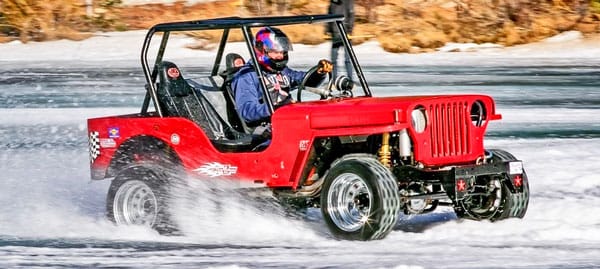 Really bundle up for the Our Gang 4 Wheelers Ice Racing on Georgetown Lake. Sure, this event never crossed your mind, but it is fun seeing these "need for speed" guys, gals and kids race across the ice in their "unique one-of-a-kind" racing style – yeehaw! Races are held on weekends through January and February 2019. For the latest and finalized 2019 schedule, visit ourgangiceracing.com. Don't forget hot chocolate and maybe a little schnapps.
For a more small-town winter outing, head to the 2019 Cripple Creek Ice Festival being held from February 7 through February 17. Up and down the middle of streets, artistic ice sculptors transform huge blocks of ice into unique creations. Some of the sculptures are interactive so the kids can touch and sometimes play in or around them, thank goodness. The festival is free and as an added plus for some adults, there are historic buildings and hotels that offer gambling, good food and a place to rest at days end. Visit visitcripplecreek.com for more information.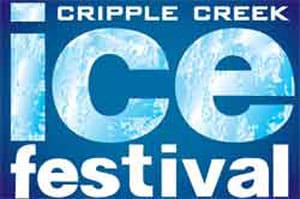 Ice festivals reign in our state and there are many. If you have not seen ice climbers, head to the Ouray Ice Festival (see above photo), January 24 through January 27. Ice climbers travel from around the world for this annual gathering (see photo top right). It is spectacular to see and a wee bit nippy, so dress warm. For more information visit ourayicepark.com/ice-festival/.
Additional ice and snow festivals include: Breckenridge International Snow Sculpture Championships from January 21 through January 30 is very popular, and the sculptures are amazing. A winter carnival is held in Steamboat Springs from February 6 through February 10, and this event does not lack for variety and fun. The list goes on and on, from Durango and Alamosa to Estes Park and Loveland; 2019 winter festivals are held all over Colorado, so if you are traveling around the state check online for more activities and events.
Head indoors for live music and more than 100 craft brews at the Denver Winter Brew Fest at Mile High Station in downtown Denver. Visit www.denverbrewfest.com/ to get your tickets for the two-day event that will be held on January 25 and 26. Enjoy music, food and craft beverages.
FamilyFest will be at the National Western Complex in Denver. This festival is for all ages so bring the entire family, grandparents and aunts and uncles too. Each vendor will have family fun activities for parents and children. The festival is on Saturday, February 23 from 11 a.m. to 5 p.m. For tickets, visit theexpopros.com.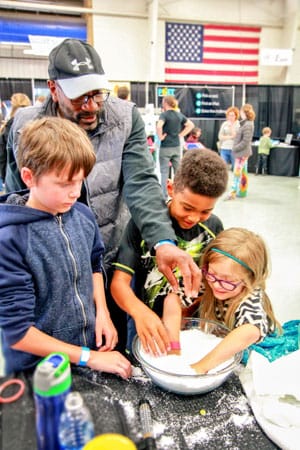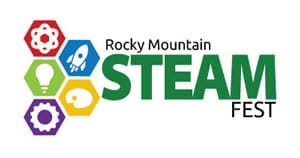 This event is geared toward kids and as the website states, is a "festival extraordinaire – Science, Technology, Entrepreneurship (invention), Arts and Making (STEAM), where you build, hack, tinker and laugh." The Rocky Mountain STEAM FEST is definitely a hands-on event for kids and parents. Touch, test, experiment, and interact. There is entertainment, education and exhibitors that support imagination and exploration. STEAM FEST is held March 2 and 3, 2019 at the Boulder County Fairgrounds in Loveland. For more information, visit makerbolder.com/steam/.
Shrug off those winter blahs and venture out this winter whether you are indoors or out – there are always great events in Colorado.