Back at school, but not too late to try something new this summer
September 1, 2015
/
/
Comments Off

on Back at school, but not too late to try something new this summer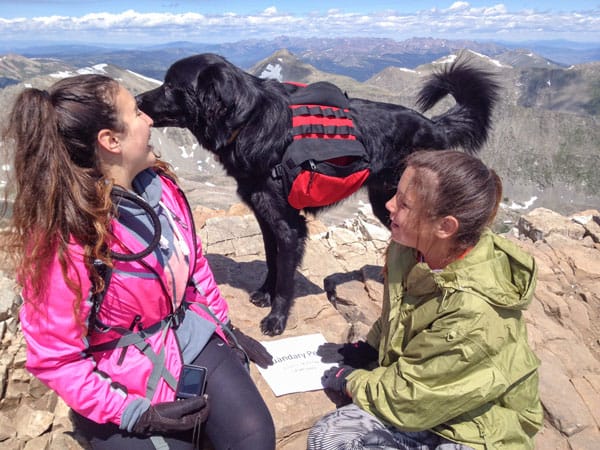 Maria and Sophia Pangalos atop 14,265-foot Quandary Peak near Breckenridge with a photo-bombing mountain dog.

Article and photos by Maria Pangalos, RCHS intern writer
As the school year begins again, we fall back into the same routines; mom and dad at work, kids at school, kids go to activities after school, you all eat dinner together, you sleep, you look forward to Fridays, and you repeat.
After years of the same weekly process it gets painstakingly boring and you crave a deviation in your schedule, even if it is a minor one. Annoying as this is, there is a beauty to it. You can change it. You are in control of what you do to spice up your life in times of boredom. So, let this article serve as a jump start with a few ideas and possible inspiration.
Heading into my sophomore year of high school, I wanted to prevent a repeat of last year's same stuff different day syndrome. For the extended period of time I have lived in Colorado, I never actually hiked a 14er. So at 4:30 a.m. on a Sunday morning, my mom, little sister Sophia and I headed out of Castle Pines and hauled up to Mt. Quandary in Breckenridge and gave it a go.
Four and a half hours of sweat and snack breaks later we stood on the summit. The feeling of freedom and accomplishment is honestly indescribable.
The day previous to our mountain expedition, Sophia (pictured below), her friend Tazzie Shipley and I were flying through the foothills of Castle Rock at speeds up to 55 mph with nothing on but a harness and a zip line (and clothing, of course).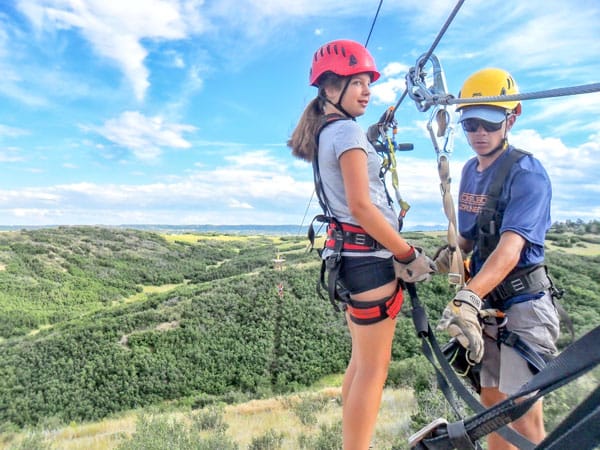 The new Epic Adventure Tower at the Philip S. Miller Park in Castle Rock. (Photo courtesy of CRCO.)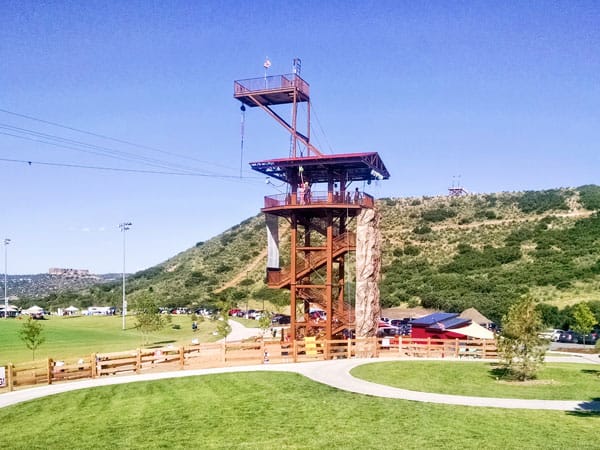 As long as you weigh more than 50 pounds and ensure that you are on time for the set tour, you are golden. While the zip line tour was unbelievably awesome, there was another exciting new addition to the Miller Activity Complex, the Epic Adventure Tower.
The Tower reaches 70 feet into the sky with four rappelling stations and a bungee "free fall" to the bottom. There is a 42 foot climbing wall alongside the tower for those adventurous enough to give it a try.
There are a few new things you can try that do not require you to get up before dawn or spend lots of cash. It can be something as simple as treating your family to a new authentic dish or allowing yourself to be introduced to a type of music you didn't know was out there. Pandora offers a vast variety of different and intriguing music stations; give one a try. There are ethnic bakeries and restaurants all over Denver, just let your heart (and your GPS) lead the way.
There are an infinite amount of things you have never done. Explore your curiosity, and your passion for living should never fade.