An evening for a cause is a huge success
October 1, 2015
/
/
Comments Off

on An evening for a cause is a huge success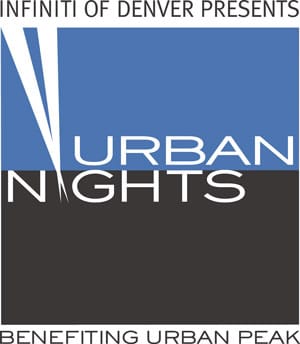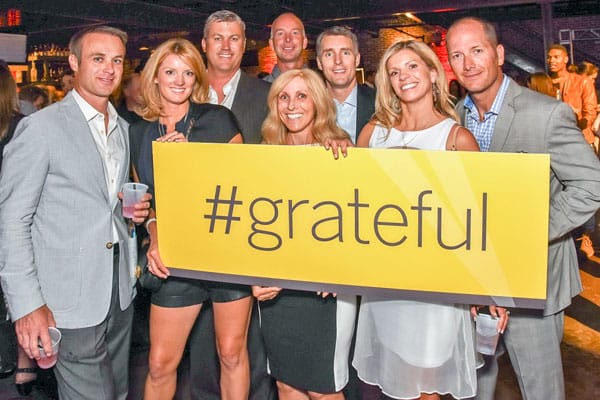 Castle Pines residents Jennifer and Craig Loucks (left) and Angela and Rob Greenhow (right) had a fantastic time at the Urban Nights event where the theme for the evening was #grateful. (Photo courtesy of Westword Magazine).

By Amy Shanahan; courtesy photos
Congratulations to Castle Pines Village (CPV) residents Cheryl and Gary Joseph and their family foundation for yet another successful sold-out Urban Nights event. This year the benefit took place at the end of August, and raised more than $200,000, which was donated directly to Urban Peak, a non-profit organization in Denver that serves youth ages 15-25 who are homeless or in danger of becoming homeless.
The Josephs, along with their two sons and their respective families, chose Urban Peak to be the beneficiary of their foundation three years ago. The Urban Nights event has grown in size and popularity as it features an amazing fashion show, artwork created by Urban Peak youth, delicious food and drinks, and fun all in support of a wonderful cause.
Several couples from Castle Pines attend the event each year, and are struck by the excellent work that Urban Peak does in support of marginalized youth, and by the caliber of the Urban Nights event. CPV residents Marcie and Dave Rodes attended this year for the first time. "The venue was unique, the show was fantastic and we really had a great time!" remarked Marcie. "We were so impressed at what the Joseph Family Foundation has done for homeless youth in the Denver area in such a short time."

The Joseph family held their first fundraiser in support of Urban Peak
only three short years ago, and the event has grown into a
highly-anticipated social event that raises an incredible amount of
money in support of homeless youth. The family includes (left to right)
Josh Benker, Justin Joseph, Kirby and Jeff Joseph and their children,
and Cheryl and Gary Joseph. (Photo courtesy of Pamela Cress, EclairQ
Photography)
Gary Joseph is extremely appreciative of the support that his cause receives from the local community each year. "We were thrilled that for the third year of our event we hit our budgeted goal of raising over $200,000 net for the benefit of Urban Peak. We also delivered an event that was entertaining, fast-paced and captivating to everyone. We are especially appreciative of our many Castle Pines friends who have supported Urban Nights and Urban Peak in so many different ways," stated Joseph.
For more information about Urban Nights, visit www.UrbanNightsDenver.org. For more information about Urban Peak and ways to donate or volunteer, visit www.UrbanPeak.org.