Behind the Badge – Sergeant Mark Mithuen
July 28, 2021
/
/
Comments Off

on Behind the Badge – Sergeant Mark Mithuen
By Celeste McNeil; photos courtesy of Mark Mithuen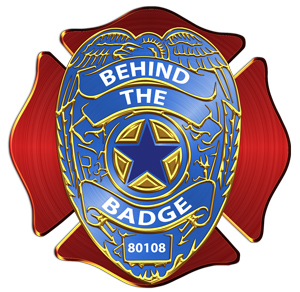 Sergeant Mark Mithuen loves working in Douglas County schools. His current position in the Douglas County Sheriff's Office (DCSO) is in the juvenile unit.
Sergeant Mithuen oversees DCSO School Resource Officers (SRO) for the elementary, charter and other private schools contracted with DCSO. His duties also include supervising the two full-time Youth Education Safety officers.
Mithuen, a Colorado native, was born in Colorado Springs but grew up in Bailey and graduated from Platte Canyon High School (PCHS). He wanted to be a professional golfer. After high school, he attended the San Diego Golf Academy and worked for Taylor Made, but eventually switched directions after the economic downturn in the mid-2000s.
Mithuen earned a business management degree from CSU Global and graduated from the police academy in 2008. He returned to Park County and joined the Sheriff's Office, which took him back to his high school alma mater as an SRO five years after he graduated. Nearly all the school staff were the same from when he was a student there, but it only took one incident for his sheriff's deputy authority to shift the relationships from the former student and teacher to peers.
Serving the students at his own high school also held the advantage of Mithuen knowing all the student hangouts around the building and property. "Being there and being able to tell the kids "I was here. I know all the hangouts." The kids couldn't get away with much," Mithuen said. He and the students built really good relationships over the couple of years he was at PCHS. "I wouldn't give it up for the world," he said.
Mithuen moved to DCSO a decade ago. His wife got a job at Ponderosa High School, and he was ready for a larger department. He served on the traffic unit before moving to his current position over the juvenile unit last year.
Mithuen's favorite aspect of his job is mentoring both deputies and kids. He is honored to be in the schools and for the opportunity to be a guest speaker at Valor Christian High School's forensic classes or just provide some real-world experience to the concepts being taught in any classroom he's in.
"It's really uplifting to be in the schools and around the kids," he said. Mithuen and his wife, now a severe special needs teacher in Cherry Creek School District, have two elementary-aged sons.