Breaking Blue: Bomb Squad and Investigations Unit
December 1, 2022
/
/
Comments Off

on Breaking Blue: Bomb Squad and Investigations Unit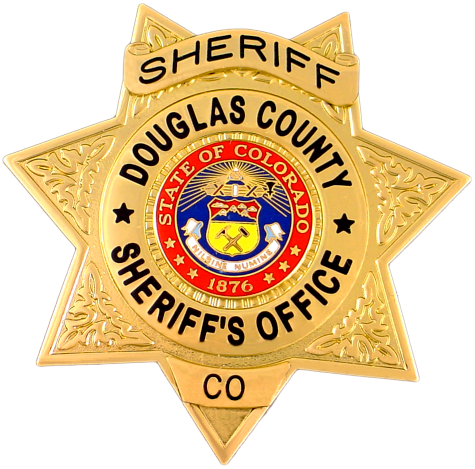 Spending three hours on Tuesday and Thursday evenings with the Douglas County Sheriff's Office (DCSO) has become a welcome weekly occurrence. This session would not be dull nor disappoint.
Lieutenant Joel White, a former member of the DCSO Bomb Squad who was recently promoted to the Investigations Unit, led the class.
The Bomb Squad is one of the more active units at DCSO – training regularly, responding to approximately 30 calls per year, and teaching the community what to do in the event of a bomb threat. Bomb Squad technicians are highly specialized, trained police officers equipped with the skills and ability to locate and deactivate bombs, sometimes using robots.
To be a member of any Bomb Squad is distinguishing. There are currently only 3,100 bomb technicians throughout the country who have this unique specialization, and there are fewer than 350 Bomb Squads accredited throughout the U.S. that are recognized by the FBI.
DCSO's Bomb Squad has a commander and five technicians who are all certified explosive breachers. Its mission is to work with the multi-agency response teams to provide "a safe, high-speed and dynamic form of breaching that will help to ensure a safe ending to a violent situation," according to the DCSO website.
The Bomb Squad is on call 24 hours per day, seven days per week and must be available to respond anywhere in the county. The officers are prepared to respond to hazardous devices, improvised explosive devices (IEDs) and suspicious packages. The Bomb Squad recently responded to a pipe bomb incident at a Safeway in Littleton.
The Investigations Unit has two divisions: Major Crimes and Special Investigations. The Major Crimes team covers financial crimes, crimes against persons (which includes missing persons and runaways) and cold cases. The Special Investigations unit addresses property crimes (which includes auto theft), drug trafficking and criminal intelligence (using and sharing digital forensics).
The Major Crimes Division handles thousands of pieces of evidence per year. "Homicides in the last several years have a 100% clearance rate, and we only have 10 unsolved homicide cases dating back to 1971," according to White.
Last year, the Investigations Unit solved a 40-year-old cold case using Investigative Genetic Genealogy (IGG). IGG is a technique that combines genetic testing with traditional genealogical research to generate investigative leads in unsolved violent crimes.
Helene Pruszynski, an aspiring journalist, was brutally murdered in 1980 making national news. Her body was found at what is now Cherry Hills Community Church, and the area where she was located is revered in her memory.
The case lay dormant until the revolution of at-home DNA kits like Ancestry and 23andMe. Detectives today take DNA from unsolved crimes and upload samples to an open-source database like GEDMatch. GEDMatch, in turn, will potentially produce a list of results which could include relatives related to the DNA sample. With some old-fashioned detective work and the DNA tree, DCSO was able to find Pruszynski's killer and arrest him in Florida.
Join us again next month as we continue our Breaking Blue series and we learn about the Detention Division and the Special Operations Rescue Team.
Article by ViVi Somphon, photo courtesy of DCSO