Celebrate life's milestones with The Castle Pines Connection
January 1, 2021
/
/
Comments Off

on Celebrate life's milestones with The Castle Pines Connection
By Carin R. Kirkegaard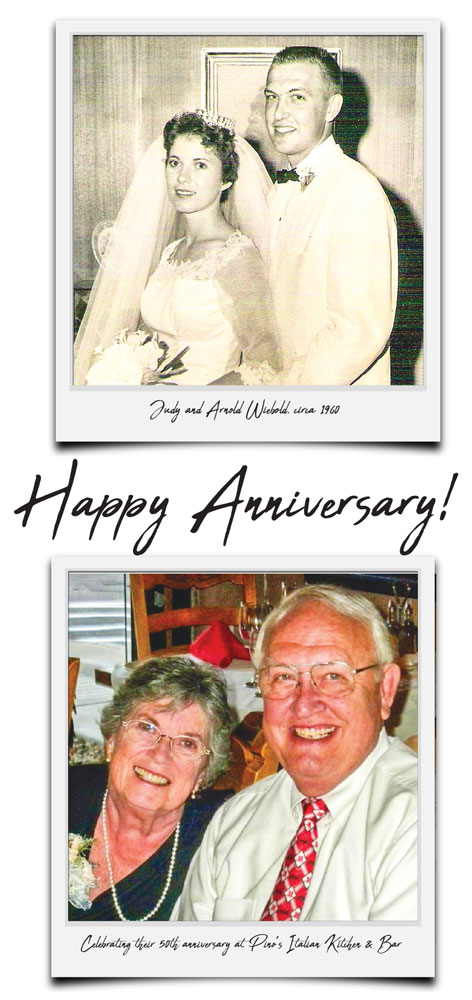 The traditional family scrapbook filled with snapshots of the first day of school, the birthday boy blowing out his candles on the cake, the 16-year-old posing with their license to drive, or kids burying their dad in the sand at last summer's beach vacation is one way to preserve your family's story and record its history. With cameras at the ready on nearly every cellphone these days, it is perhaps more common to see a year in photos on social media than a handmade book laying on the coffee table.
There are, however, some of life's momentous events that warrant more than a post on one's Instagram or Facebook page – those worthy of being cut out of the newspaper to either hang on the refrigerator, send in a card to a grandparent out of state, or preserve pressed between the pages of a special book. Births, engagements, weddings, milestone anniversaries and celebrations of a life well lived all fall into this category.
Sharing these significant moments with neighbors and friends helps to keep a community connected, and The Castle Pines Connection would like to help you celebrate you and your loved ones' life milestones. If there is an announcement (accompanied by photos) you would like to include in an upcoming issue of the paper, we welcome the submission for consideration.
Email details and your contact information editor@castlepinesconnection.com.