Douglas County working to improve service, seeks input
June 1, 2009
/
/
Comments Off

on Douglas County working to improve service, seeks input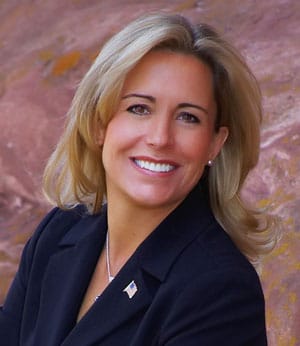 Douglas County Commissioner Jill Repella

by Terri Wiebold
Douglas County is changing the way it does business. Changing for the better.
Recognizing the need for improved customer service in planning processes, particularly relative to speed and equity, the Board of County Commissioners (BOCC) has established a Business Economic Advisory Committee to address and improve upon the way it operates.
The committee is the inspiration of Commissioner Jill Repella, and is comprised of business executives, commercial property owners, developers, real estate brokers, retail and medical community leaders, and government officials throughout Douglas County.
Included within the committee's scope are examining planning processes and development fee levels, as well as examining perceptions regarding commercial property taxes.
All in an effort to provide advice and recommendations regarding ways to improve Douglas County's business climate and competitive position in attracting and nurturing businesses.
The ultimate goal being to stimulate job creation and strengthen the overall economy in Douglas County.
"When you have an overly burdensome process, you create a 'disincentive' for bringing new businesses to Douglas County," said Commissioner Repella, who is very passionate about the area of economic development. "It is our goal to establish a fertile environment for businesses to come here, and to work on sustainability into the future for all businesses in Douglas County."
According to Repella, the County has also implemented some changes to its own staff's roles and responsibilities. This restructuring, said Repella, will aid in streamlining some of the processes and procedures, especially in regard to turn around time, clarity of direction, and duplication of services.
Although in its infancy, the Business Economic Advisory Committee has an aggressive time line and will present the BOCC with a written report of its recommendations by October, 2009.
To learn more about the committee or what Douglas County is doing in the area of economic development, visit www.douglas.co.us.